Every professional cricketer dreams to accomplish two things in his career. One is to represent the national team at the highest level and the other one is to cement his spot at the team for a longer run in order to help the team win ICC World Cup. Although several players play for the team only, deserving players make the cut into the playing XI.
Back in those days, ICC ODI World Cup was considered as one of the marquee tournaments apart from ICC Champions Trophy. However, there is nothing better than winning a World Cup. As the gentleman's game evolved to a greater extent, gradually, T20 format was introduced and it became an instant success. The International Cricket Council also thought it would be best to introduce T20 World Cup.
Australia are the most successful team in the history of the ODI World Cup as they won it a record 5 times. India and West Indies won two World Cups apiece while Pakistan, Sri Lanka and England won it once. The best collective performance by a non-full-member team came when an underrated team Kenya made it to the semi-finals of the 2003 tournament.
As far as the T20 World Cup is concerned, West Indies are the most successful team in the tournament's history as they won it 2 times. India won the inaugural edition of the T20 World Cup whereas Pakistan, Sri Lanka and England won it once. Australia who have won ODI World Cup 5 times are yet to win a single T20 World Cup. They lost to England in 2010 World Cup final.
Although many good teams won the tournament with the help of elite players, some legendary cricketers missed out on winning the marquee event. Any cricketer who plays the game at the highest level would dream of winning the World Cup at least once in life. While there are players who are lucky enough to win the World Cup, there are deserving players who couldn't win the trophy.
In this article, we will look at 11 deserving cricketers who didn't win the World Cup.
11. Graham Gooch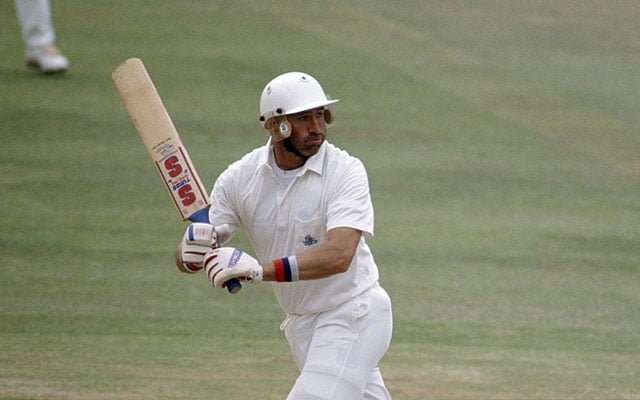 Former England international Graham Gooch was one of the unluckiest players who never won a World Cup despite being a legend of the game. He gave absolutely everything to help England in the World Cup but unfortunately, couldn't relish the dream.
The England legend featured in 3 World Cup finals only to end up on the losing side on three occasions. It is indeed heartbreaking to lose a final but Gooch lost three finals. The legend who played nearly 19 years between 1976 and 1995 accumulated 22,221 runs.
His whopping run tally in List A cricket is the highest by any player. Graham Gooch's incredible century against India in the World Cup 1987 semi-final is rated as one of the greatest knocks for England in the World Cup tournament.