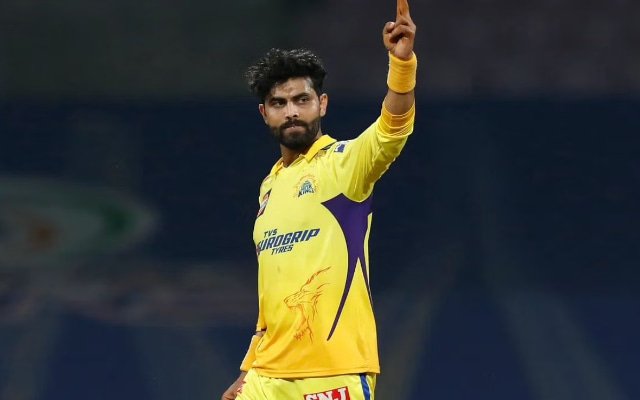 As per the major developments, Ravindra Jadeja has removed all Chennai Super Kings' related posts from his Instagram account. There already had been rumours of the drift between the start all-rounder and the franchise at the end of the IPL 2022.
Chennai Super Kings appointed Ravindra Jadeja the next skipper of the team but after a string of poor performances, the left-handed southpaw handed over the captaincy back to MS Dhoni. In fact, he cited that the burden of the captaincy has affected his performance.
Soon after, Ravindra Jadeja was ruled out of the rest of the IPL 2022 courtesy of an injury. Jaddu recently made his comeback to the game last month in a practice game against Leicestershire on the England tour. He has been in a good form on the English tour as the all-rounder notched up a brilliant century in the rescheduled Test.
Currently, Ravindra Jadeja is on a short break alongside other seniors, including Virat Kohli and Jasprit Bumrah. He is all set to join the Indian squad for the final two T20Is against England.
Also Read: Graeme Swann suggests India to send their 'B' team to win the T20 World Cup
Ravindra Jadeja stirs up controversy; removes all CSK-related posts from his Instagram account
The all-rounder has stirred up a major controversy pointing out that all is not between him and the franchise. On Friday, some eagle-eyed fans noticed some changes in Jadeja's Instagram and soon they pointed out on Twitter that Ravindra Jadeja has deleted some CSK-related posts of the IPL 2020 and 2021 from his Instagram account.
Meanwhile, the franchise congratulated the all-rounder after his Test century against England at Edgbaston. In fact, Chennai Super Kings also congratulated Jaddu after the BCCI announced him the vice-skipper for the West Indies ODI.
Ravindra Jadeja, meanwhile, will now focus on his international duties with the upcoming series and the T20 World Cup in sight.
Also Read: "I am focused to give my 100% ahead of the world cups," says Hardik Pandya