Captains play an important role in steering the team in the right direction. No matter how good the team is but if there is no proper cricketing brain, then the team is literally done for. There would be no end result if there is no good captain in the team.
Before having top players in the ranks, it is also necessary to have the captaincy material who can take the team forward with the available resources. A captain is one who brings the best out of others and even under tremendous pressure, he should take decisions pretty quickly.
As the game is evolving, the standards are also evolving at the same time. There is fierce competition nowadays and even the slightest of mistakes can put you on the back foot. As we all know, cricket is a game of margins, best captains find no excuses but pull off the ropes from the jaws of defeat.
The 14th edition of the Indian Premier League has been suspended by the Board of Control for Cricket in India in the wake of a sudden increase in coronavirus cases inside the Indian bubble. The virus spread across four IPL teams (CSK, KKR, DC, SRH) and hence the BCCI decided to halt the competition for the time being.
The first half of the tournament has been done and dusted. With 29 of the scheduled 60 games finished in India itself, the BCCI are looking to conduct the tournament this year to avoid hefty losses. Meanwhile, based on the performances so far, we have analyzed the top 8 captains in IPL 2021.
8. David Warner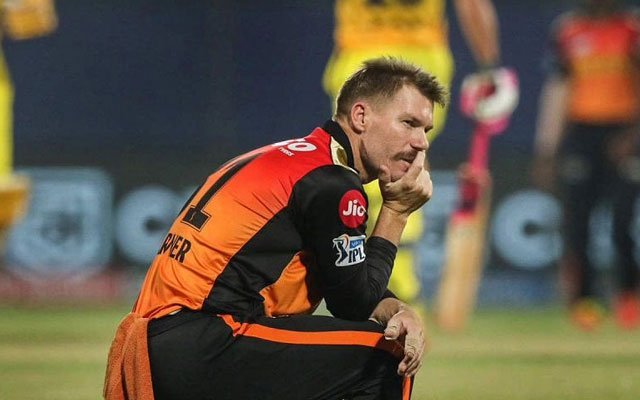 David Warner went through one of the tough times of his IPL career. He has been stripped of Sunrisers Hyderabad captaincy and Kane Williamson took over the captaincy role from the Australian stalwart to lead the team. SRH team management must be grateful for David Warner's contributions.
They are one of the successful teams in the cash-rich IPL because of Warner's contributions as a captain and as a batsman. The Australian southpaw is one of the very players who won the Orange Cap thrice in the Indian Premier League.
He not only led the team from the front but also scored runs for the team when it mattered the most. However, he failed to live up to his reputation as a captain this season. Under Warner's captaincy, the SRH managed to win only one game but lost 5 games.