The overall performance of Indian cricket has indeed made a great transition over the years. Players have upped the ante in situations when it mattered the most. When we talk about players, batsmen, bowlers, all-rounders have always done their bit when it comes to playing home or away fixtures.
The young players are blooming under experienced coaches and the talented ones are getting opportunities to play with the senior cricketers to get international exposure. It is fair to say that the future of Indian cricket is in safe hands. It is not that easy to represent the Indian cricket team because of tough competition.
Even the ever-so-talented bunch of players are not getting enough chances to play. While we heap praise on the cricketers for their on-field performances, we often forget the kind of hard work coaches put to train and groom the players at the highest level.
Head coach, batting coach, bowling and fielding coach deserve the same amount of respect and appreciation what players get after their performances on the field. Ravi Shastri is the current head coach of the Indian cricket team. The former Indian cricketer began his second innings as a commentator before becoming the head coach.
After Anil Kumble's exit from the Indian team, Ravi Shastri has been working behind the scenes to take the Indian cricket to the next level. Above all, he shares a fantastic rapport with Indian captain Virat Kohli and both get along well with each other. However, Team India hasn't won a major tournament under Ravi Shastri's mentorship.
In this article, we will look at 5 top contenders who can replace Ravi Shastri as Team India's head coach.
5. Stephen Fleming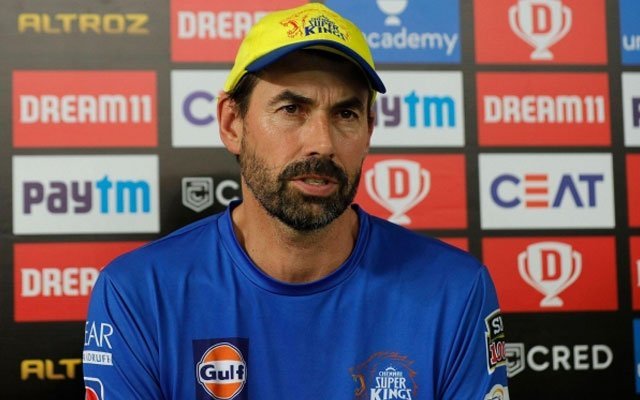 Team India is a top-ranked team that plays well across formats. Above all, they have a mix of experienced and young cricketers who are willing to take the Indian cricket forward. An experienced coach like Stephen Fleming can bring a lot of good things to the table.
The former New Zealand captain is currently plying his trade as Chennai Super Kings chief coach. Under his tenure, Chennai Super Kings have been a phenomenal force in the Indian Premier League. CSK won 3 IPL titles and 2 Champions League T20s.
In case if the situation arises, Fleming wouldn't say 'no' to the new challenge. He is also liked and admired by cricketers all across the world. His contribution to New Zealand cricket speaks huge volumes.