2. Rohit Sharma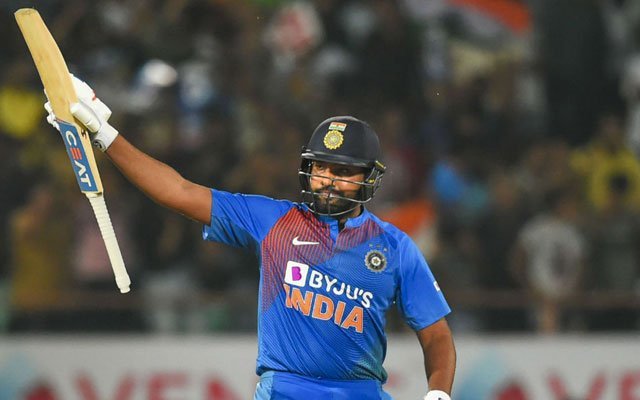 Rohit Sharma is one of the best limited-overs players in the world. He may be out of the Top 10 spot in the ICC T20 batsman rankings but he is a potential game-changer. He often gives the team a blistering start and sets the tone for other batsmen to follow suit.
The No.2 ODI ranked batsman is positioned at the 14th spot in the ICC T20 player rankings. Having played 108 games, he scored 2773 runs with a batting average of 32.6. He scored 4 centuries and 21 fifties and is also the only batsman in T20I cricket history to smash 4 hundred.
Hitman Rohit Sharma is indeed a perfect T20 material and has won the ICC World Cup 2007 as a player. Apart from his batting potential, he is also a brilliant captain. He led Mumbai Indians to 5 trophies and won 6 titles as a player in the Indian Premier League.
If Rohit is appointed as a captain for the upcoming marquee event, he is destined to touch the pinnacle of success. Under his leadership, Team India won the Nidahas Trophy and Asia Cup, which goes to show that Rohit can thrive as a captain when he is at the helm.