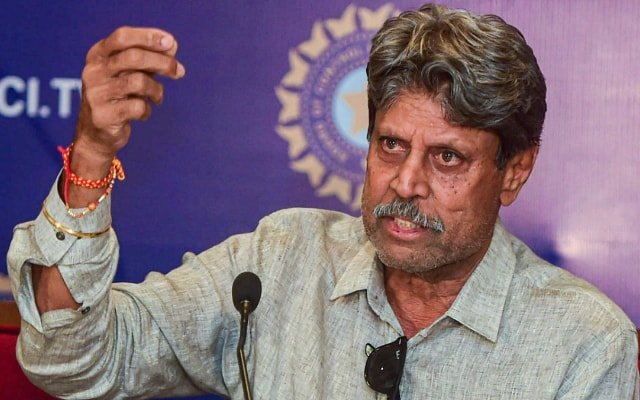 Former India skipper Kapil Dev has broken his silence on the cricketing relations between India and Pakistan. The legendary all-rounder has stressed that only the Indian government should decide on the resumption of cricket between the arch-rivals.
Recently, the Pakistan Cricket Board has made several advances proposing a bilateral series between the two nations. Still, nothing has materialised, given the firm stance of the BCCI against any bilateral cricket with the neighbouring nation.
Now, the World Cup-winning skipper Kapil Dev has opined on the same.
Country's policy is more important than India-Pakistan cricket: Kapil Dev
In a conversation with the Times of India, the legendary all-rounder talked about the resumption of cricket between India and Pakistan. According to Kapil Dev, the respective governments of both nations should take a call on the matter. He also added that the cricketers should comply with the government's decisions as to the citizen of the nation.
"Only they can decide," said the living legend of the Indian cricket.
The veteran went on to praise the BCCI for providing better infrastructure to the cricketers and enhancing the cricketing facilities in the nation.
"The Indian cricket board has placed a lot of importance on the infrastructure. This has been hugely beneficial to the young cricketers. The board has given facilities to players," said Kapil Dev.
Notably, India haven't played a bilateral series against Pakistan since 2012-13. Since then, India have faced their arch-rivals in the ICC tournaments only. India ended cricketing ties with Pakistan after the horrific Mumbai terror attacks. In 2012-13, both nations tried to resume the cricketing relationship, but it didn't work out.
India will now be up against Pakistan in the upcoming T20 World Cup in Australia. Both sides will meet in a group game on 23rd October at the MCC. The mega-even will be played from 16th October to 13th November across seven venues in Australia.