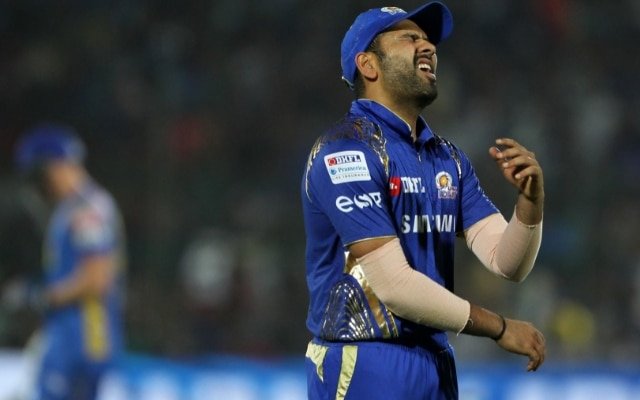 Mumbai Indians' problems this season are increasing every second. After they succumbed to their fifth consecutive loss of the season against Punjab Kings, the skipper Rohit Sharma and the rest of the team were slapped with heavy fines for maintaining a slow over rate.
The Hitman was fined INR 24 lakh, while his teammates were fined INR 6 lakh or 25% of their match fees, whichever is lower. The five-times champions failed to maintain the mandatory over rate against Punjab Kings, which was also their 2nd offence of the season.
"The Mumbai Indians have been fined after they maintained a slow over rate during their TATA Indian Premier League (IPL) 2022 match against Punjab Kings at the MCA Stadium, Pune on April 13," IPL stated on their official website.
"This was the team's second offence of the season under the IPL's Code of Conduct relating to minimum over rate offences. Mumbai Indians captain Rohit Sharma was fined ₹24 lakhs and the rest of the members in the playing eleven were fined ₹6 lakhs or 25 percent of their match fee, whichever is lower," it further added.
Rohit Sharma faces a ban if the offence is repeated
As per the IPL rules, if a team fails to maintain the mandatory over-rate three times in the season, the skipper will have to face a one-match ban. Meanwhile, the teammates would be slapped with monetary penalties.
Against Punjab Kings, Mumbai Indians failed to maintain the required over-rate for the 2nd time this season. If the offence is repeated for the third time in the remaining fixtures, Rohit Sharma will face a one-match ban.
Mumbai Indians will have to pull themselves out of a hole
All is not lost for Mumbai Indians, but they currently are in dire straits. The five-time champions should play a carefree brand of cricket now, as winning eight out of nine remaining fixtures look highly unlikely for them.