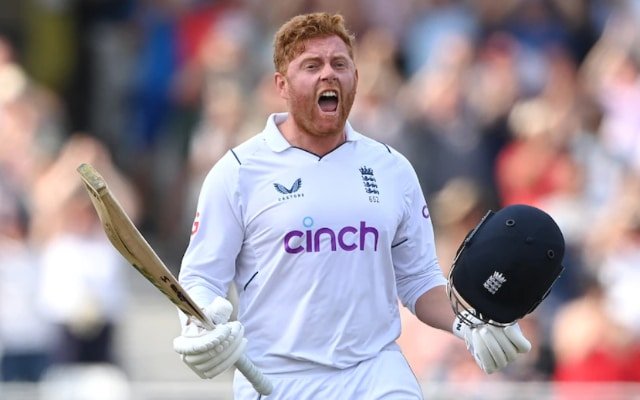 The English batter Jonny Bairstow has defended his decision to feature in the recently-concluded edition of the Indian Premier League following a match-winning century against New Zealand at the Trent Bridge, Nottingham.
Prior to the IPL, many raised questions over England's backing of the players participating in the mega tournament. According to the critics, the prospects of participating in the biggest T20 carnival on the planet could have hampered England's progress in Test cricket.
However, now the destructive knock from Jonny Bairstow's bat has shut them all down. He returned from India only a few days before the start of the New Zealand series after spending two months with Punjab Kings. His scintillating knock of 136 runs off 92 deliveries has proved all of his naysayers wrong.
The Test against New Zealand marked Johnny Bairstow's return to first-class cricket as he last played a first-class innings during England's tour to the Caribbean in March. However, the wicketkeeper-batter still succeeded in unleashing all of his white-ball batting prowess to make a mockery of the total posted by the Kiwis.
The performance is nothing but a sample of how England is going to play under the new leadership of Ben Stokes and Brendon McCullum.
You play against the best in the world in the IPL, says Jonny Bairstow
As per the English batter, the high-pressure situation in the Indian Premier League helps a player to develop the ability to deal with difficult scenarios.
"There was a lot of people that were saying I should not be at the IPL and I should be playing county cricket. That's part and parcel of the game. Decisions are decisions and if I could say what I wanted to then… But there are also elements to it where you are playing against the best in the world at the IPL. So being able to have those gears, to be able to go and switch them up, switch them down is important," said Jonny Bairstow.
It was Jonny's 9th Test century and first on the home soil since 2016. While he continues a career renaissance in Test cricket, this knock could prove to be the start of something special for Jonny Bairstow.