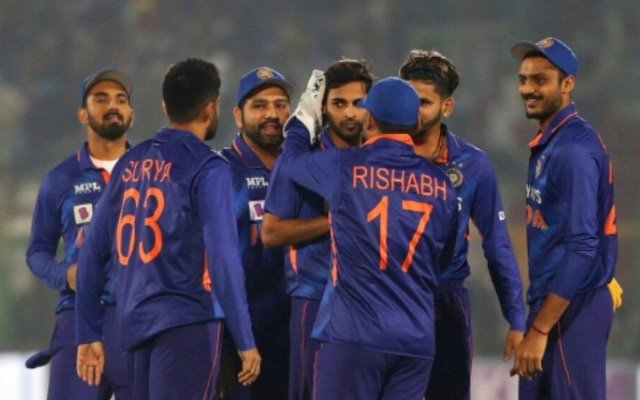 As per the latest developments, India are all set to tour West Indies in July 2022. The Men in Blue will play three ODIs followed by five T20I games. It is also learnt that the ODI matches and the first three T20I will be played in Trinidad and St Kitts before both teams fly to the USA for the final two T20Is to conclude the tour.
As per the reports, all three ODI matches will be played at Queen Park Oval, Trinidad, on the 22nd, 24th, and 27th of July, respectively. Meanwhile, the first T20I game will take place at the Brian Charles Lara Stadium on the 29th of July, and then the series will move the Warner Park in St Kitts and Nevis for the next two T20I games scheduled on the 1st and 2nd of August, respectively. The final two games of the tour are scheduled on US soil as both teams will square off in Florida on the 6th and 7th of August to complete the white-ball tour.
"Those are the dates and the schedule will be announced once the clearance from the US comes. We are waiting for the sanctioning from the US," a CWI official told Cricbuzz on the 6th of May.
The tour will also have very few to no COVID protocols in place. "The India series is still about three months away, but medical protocols will have to be adhered to as needed," the CWI official added.
India are set to have a busy summer
The Indian cricket team is set to have a packed schedule after the Indian Premier League 2022. India will play South Africa, Ireland, and England before their tour to the Caribbean islands.
India will face the Proteas in a five-T20I series from the 9th of June to the 19th of June. They will then fly to Ireland for two One Dayers in Dublin on the 26th and 28th of June, respectively.
An all-format arrangement against England will follow the Ireland series. The English tour will comprise a rescheduled Test, three T20Is and three ODIs scheduled from the 1st of July to the 17th of July.
"Two batches of Indian team (one comprising the Test specialists) are expected to leave for Ireland and England on June 20, after the five-match home T20I series against South Africa from June 9 to 19," a Cricbuzz report stated.