Cricket has improved quite a lot these days. Be it batting, bowling and fielding, players have often lived up to their strengths. This is the reason why the sport has become a lot tougher and competitive. Talking about batting, back in those days, hitting a six requires quite an effort. Batsmen smashed more boundaries than sixes.
However, in the present era, hitting sixes seem to be an easy task. There are two ways a batsman can hit sixes. If he generates more bat speed against the pace of the ball, then the ball is certain to cross the fence. However, there are other batsmen who have proved that hitting sixes doesn't necessarily require power but timing alone is all that enough.
Since the inception of the sport, the bat-ball game has witnessed plenty of records achieved by batsmen. For example, most centuries, most fifties, most runs and so on. Then there is another category for cricketers who hit more sixes, fours etc. Talking about sixes alone across formats, Chris Gayle has hit the most sixes in international cricket – 534 sixes.
But there are only very few batsmen who smashed 6 sixes in an over. Yuvraj Singh achieved the feat by hitting 6 sixes in an over off Stuart Broad's bowling in a 2007 World Cup match against England. Herschelle Gibbs also accomplished the feat by smashing six sixes in an over off Daan van Bunge's bowling during the match against the Netherlands in the 2007 ODI World Cup.
The upcoming edition of the Indian Premier League (IPL) is certain to witness plenty of sixes. In this article, we will take a look at 6 batsmen who can hit 6 sixes in an over in the upcoming IPL.
Kieron Pollard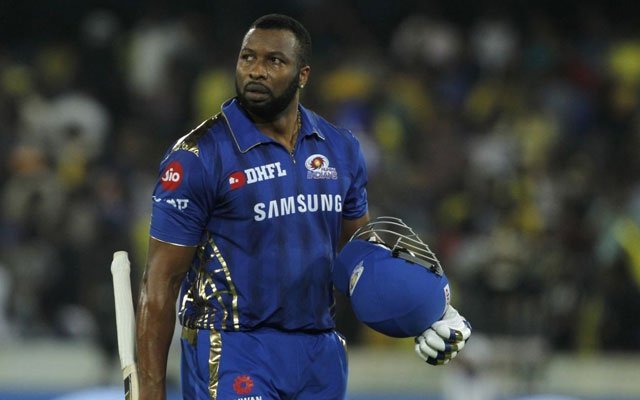 West Indies' limited-overs captain Kieron Pollard stole the spotlight when he smashed 6 sixes in an over off Sri Lanka spinner Akila Dananjaya's bowling. The spinner who took a hat-trick in the T20I opener against West Indies was ripped apart by Pollard in all six deliveries.
Pollard has all the potential to repeat that feat when he dons the Mumbai Indians' jersey in the upcoming edition of IPL. The Caribbean all-rounder has hit 209 sixes in international cricket. With just a flick of his wrists, he launches the balls out of the park and that's his speciality.
However, there is an exponential increase in terms of the number of sixes in the truncated version of the game. Pollard has smashed as many as 712 sixes in T20s, which is quite an incredible record. He will be looking forward to unleashing the true colours in the upcoming edition of the IPL.