2. Jasprit Bumrah won a Mini Truck as Man of the Series award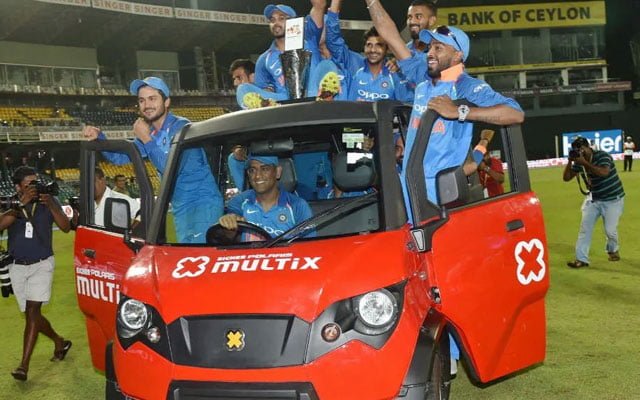 Inarguably, one of the most lethal fast bowlers of this generation, Jasprit Bumrah has been a revelation to international cricket. His international success can rightly be accredited to his early stint with the Mumbai Indians. Bumrah has been India's spearhead in all the formats and Virat's go-to man.
Although it has not even been 5 years at the international cricket for Boom Boom Bumrah, he has made his way to the top already. While always providing his fans something to cheer about, this time it was Bumrah himself who would have burst a burst of laughter after receiving an award as weird as a Mini-Truck.
It happened in the year 2017 when India was touring their neighbours, Sri Lanka. Bumrah with his exceptional performances throughout the series was crowned with the Man of the Series Award. It was MS Dhoni who first rode it while all the other members were hurled around the park in the Mini-Truck.