3. Jhye Richardson was awarded bat grip and shoelaces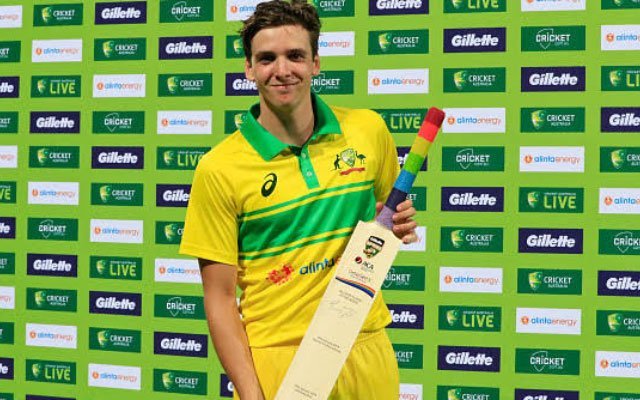 The Aussie quick has remained in the headlines recently especially after the IPL Auctions of 2021 earlier this year. His possession of immense talent has been duly recognised by the cricketing world after his exploits in the Big Bash League. Soon he was drafted in Australia's limited format team and is now a stable part of the pack.
With India clashing with the Kangaroos, one always expects to witness a thunderous series. But what rather abated that thunder off the field once was the award given to Jhye Richardson after he was adjudged the Man of the Match. It has to be one of the most insane awards ever bestowed.
The speedster bowled splendidly in the first ODI. He bagged 4 wickets and gave away just 26 runs. This bowling effort of his resulted in a winning cause for the Aussies as they clinched a victory in the 1st game of the 3-match ODI series. For his efforts, Richardson was given Shoelaces and a bat grip.