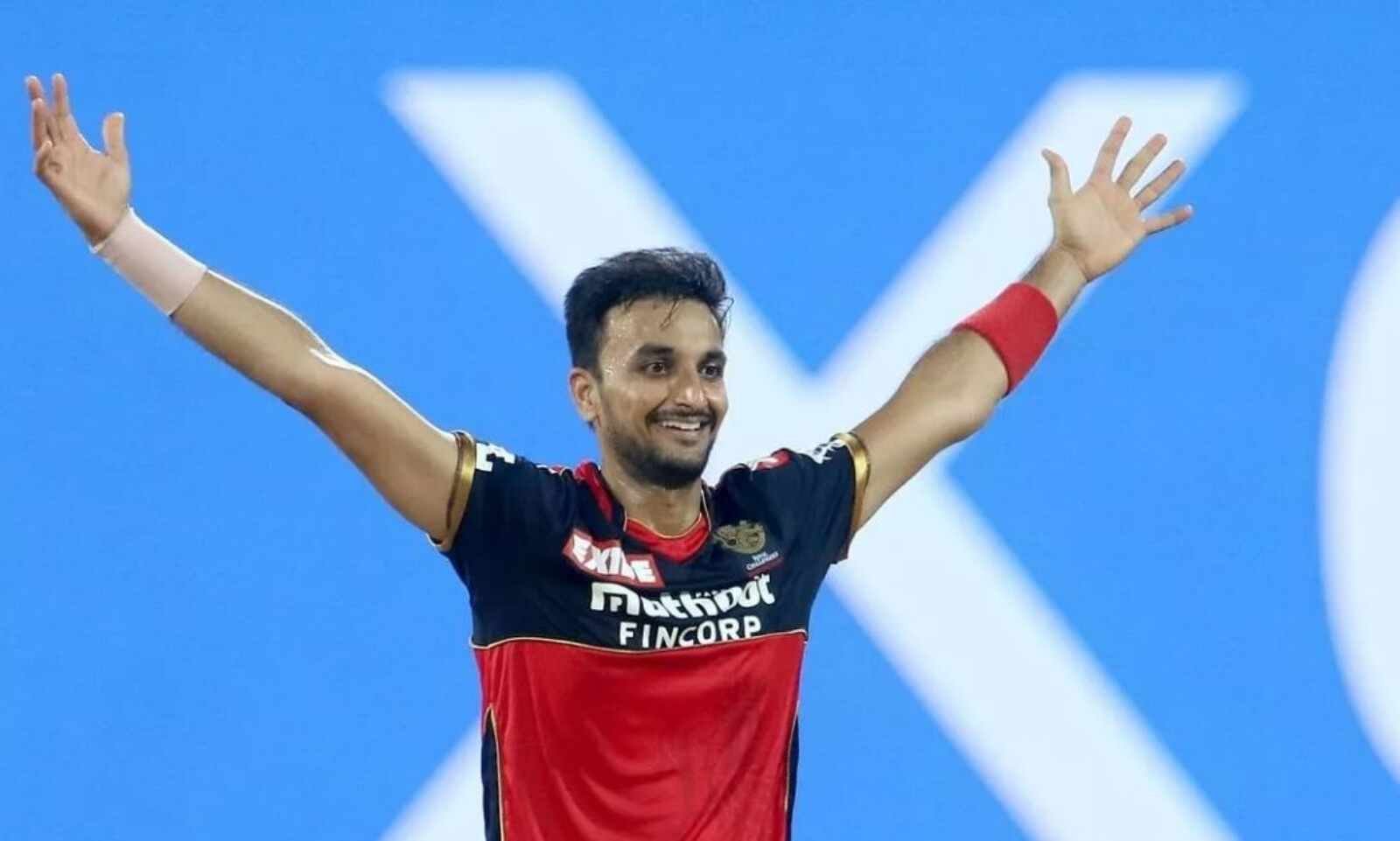 Royal Challengers Bangalore played a nail-biter against Rajasthan Royals in the 13th game of the IPL 2022 at the Wankhede Stadium, Mumbai. The Bangalore-based franchise came up trumps by 4 wickets to register consecutive victories. At the same time, it was the first loss of the season for the Rajasthan Royals. Dinesh Karthik, Shahbaz Ahmed, and Harshal Patel emerged as the heroes for RCB.
Batting first, Rajasthan Royals lost Yashasvi Jaiswal early. However, the duo of Jos Buttler and Devdutt Padikkal stabilized the innings with a 70-runs partnership for the 2nd wicket. Interestingly, Padikkal was the aggressor between the two and he was motoring ahead dangerously for RCB.
However, an interesting incident took place in the 10th over of the innings that got the internet talking.
The extra ball fetched a wicket for Harshal Patel
Harshal Patel was bowling the 10th over of the RR's innings and he bowled a slower bouncer on the last delivery. However, the umpire adjudged the delivery a 'wide' and Patel had to bowl an extra delivery.
Harshal Patel bowled another slower ball and Padikkal tried to send the ball out of the ground with brute force but ended up mistiming the ball. He sent the ball high in the night sky where the former RCB skipper Virat Kohli took a safe catch.
https://twitter.com/Raj93465898/status/1511358874577948680
RCB wins the bragging rights of the Royals' derby
Royal Challengers Bangalore caught Rajasthan Royals off-guard to win their 2nd game in the row this season. Chasing a target of 170, Rajasthan reduced Bangalore to 87/5 in 12.3 overs. However, Dinesh Karthik and Shahbaz Ahmed stitched a whirlwind partnership of 67 runs off 32 deliveries to derail the RR's charge.
Dinesh Karthik was the aggressor but soon the youngster took the front seat and punish Rajasthan's bowlers all around the park. Shahbaz Ahmed got out after playing a game-changing knock of 45 runs but Dinesh Karthik remained unbeaten to ensure a win for the Reds. However, the winning runs came from the bat of Harshal Patel who scored a majestic six off Yashasvi Jaiswal to win a game for the RCB.