Cricket has become more of a batsman's game than a bowler's game these days. When you ask the fans who play street cricket, they always prefer to bat first after winning the toss because they hesitate to bowl. Everyone loves to hit the ball and this has been the case so far in all parts of the word.
There are more fans for batsmen than bowlers, without the shadow of any doubt. Batsmen are considered the top-most priority because they entertain the fans by hitting sixes and fours. Apart from that, consistency is what makes the players cement the spot in the team for a long time.
However, there are only a few batsmen in the world who are consistent in their batting approach. Talking about the fab five batsmen in the present era, it reminds us of Virat Kohli, Kane Williamson, Joe Root, Steve Smith and Babar Azam. These five batsmen from five different nations earned a name for themselves as successful batsmen.
They have often helped the team score runs in crunch situations of the game. This is the reason why they are admired by fans all across the world. Kohli, Kane, Root, Smith and Babar are arguably the best batsmen of their respective teams. However, if you pick just one best batsman, then it has to be the Indian skipper Virat Kohli.
He is arguably the best batsman in the world. The manner in which he has displayed incredible consistency in all three formats makes him a class apart from most other top batsmen in the present era. He is the only batsman to maintain an average of 50+ across formats.
However, we often forget others' contribution to the game. In this article, we will take a glimpse at 5 batsmen who are overshadowed by the current fab 5 batsmen.
5. Jonny Bairstow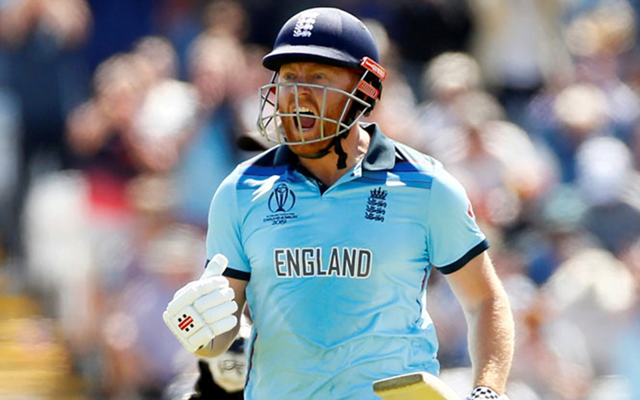 Jonny Bairstow is one of the underrated cricketers in the world. He often puts in a lot of work in limited-overs but his notable contribution isn't recognized by many these days. He is also pretty good behind the stumps and is known for his street-smart wicketkeeping skills.
Bairstow plies his trade domestically for Yorkshire was part of the England national team squad that won the 2019 Cricket World Cup tournament. The 31-year-old has been a fantastic wicketkeeper as far as international cricket is concerned. He took 186 catches, effected 13 stumpings and 1 run out in the longest format of the game.
Coming to the ODIs, he took 39 catches, 8 run-outs and 2 stumpings. As far as the truncated version of the game is concerned, he affected 2 run-outs. He is also quite productive with the bat as well, scoring 4169, 3207, 932 runs in Tests, ODIs and T20Is respectively. He smashed 6 centuries, 21 fifties (Tests), 10 centuries, 13 fifties (ODIs) and 6 fifties in T20Is.