4. Quinton de Kock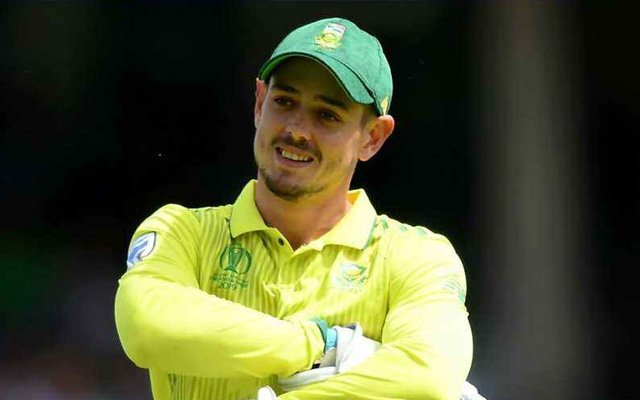 Gone are the days when South Africa were the fiercest force in the game of cricket. The likes of Jacques Kallis, AB de Villiers, Hashim Amla, Graeme Smith, Herschelle Gibbs used to be the epitome of elegance in the batting unit. After all of them retired from professional cricket, Quinton de Kock has been single-handedly carrying his team on his shoulders these days.
The current skipper of South Africa across formats is not only leading the team by example but also scoring runs when it mattered the most. Every now and then, he is batting to the best of his abilities to scoop runs for the team. It is fair to say he and Faf du Plessis are the best batsmen in South African cricket.
Quinton de Kock scored 3008 runs in Tests, 5135 runs in ODIs, 1303 runs in T20Is. The wicketkeeper-batsman smashed 5 centuries, 21 fifties (Tests), 15 centuries, 25 fifties (ODIs). He hasn't scored a century in the truncated version of the game but hit 6 fifties. The Mumbai Indians' player is also one of the top stars in the IPL where he scored 1959 runs, scoring 1 century and 14 fifties.