As the non-stop cricket continues, the T20 World Cup 2021 has already kicked off on 17th October. India, who are in Group B, will commence their real campaign against Pakistan on October 24. On a positive note, they've won both of their warm-up games – against England and Australia.
Fixtures & Squad Overview:-
Their fixtures in the group stage are as follows:
vs Pakistan on 24th October in Dubai,

vs New Zealand on 31st October in Dubai,

vs Afghanistan on 3rd November in Abu Dhabi,

vs Scotland on 5th November in Dubai, and

vs Namibia on 8th November in Dubai.
Given the plethora of options at their disposal, the Indian selectors were always going to face some selection dilemmas. They would hope that their marginal calls – such as selecting Rahul Chahar over Yuzvendra Chahal and drafting in Shardul Thakur – pay off. Overall, India's squad is quite nice; good enough to win the trophy.
STRENGTHS:
Well-rounded batting unit: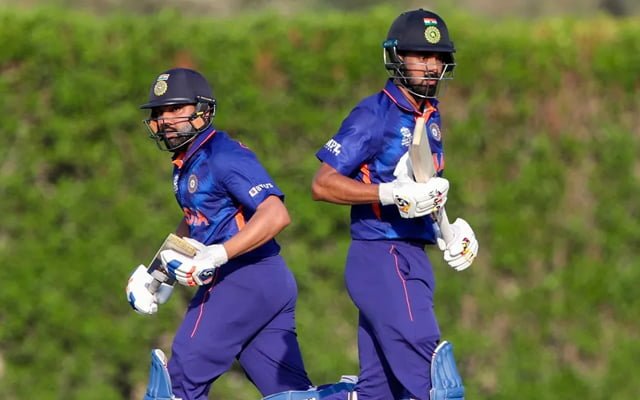 As far as the skill-sets of players are concerned, India have an excellent batting core, particularly for these conditions. They have an edge over other sides, especially when the pitches become even slower at the business end of the tournament. Also, the resources of the other teams aren't so good as that of India.
KL Rahul is among the top T20 openers – he is consistent, capable of giving quick starts and then carrying on as well to play big knocks. His approach has been a bit of an issue in the IPL recently; however, he is likely to bat more freely in the Indian setup as India have a much better batting depth. He looked in good touch in both warm-up games, and that's a big positive for India.
Rohit Sharma and Virat Kohli haven't been at their best in the IPL recently. Both might face issues against spinners; however, they add a different dimension to India's batting unit – reliability against express pace. Also, they both have amazing accelerating capabilities.
In case India get a good start, they should consider demoting Kohli so that he doesn't face enough spin, which could potentially hurt their momentum. They should try to maximize his pace-hitting ability.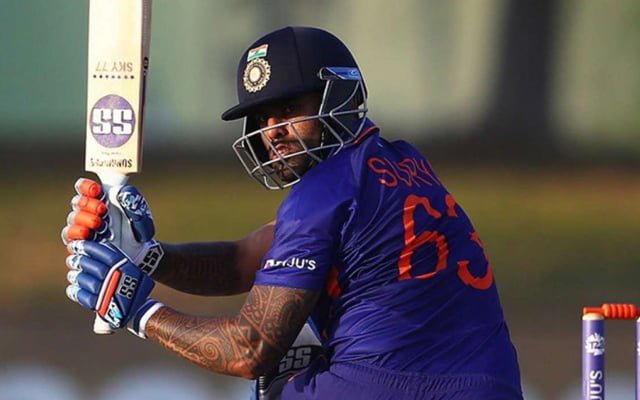 Even though Suryakumar Yadav didn't have a good time in IPL 2021, he could play a key role in this World Cup – as a spin-hitter. He, along with Rishabh Pant, can form a fine LHB-RHB duo and keep the tempo up in the middle overs.
In Ishan Kishan, India have another LHB, although his role seems to be that of a (backup) top-order batsman. Ishan could be really useful in case of any injury, and can also play as a middle-order batsman if needed.
Hardik Pandya's form could be an issue, which we will discuss later. However, India would back him to deliver the goods, especially when he performs a difficult task: a lower middle-order batsman. The lower middle-order duo of Hardik and Jadeja, if in form, can be very impactful against most of the pace-attacks in the competition.
Thus, India's batting unit is well-rounded, with batters of different skill-sets spread across the batting order.
Diversified spin attack: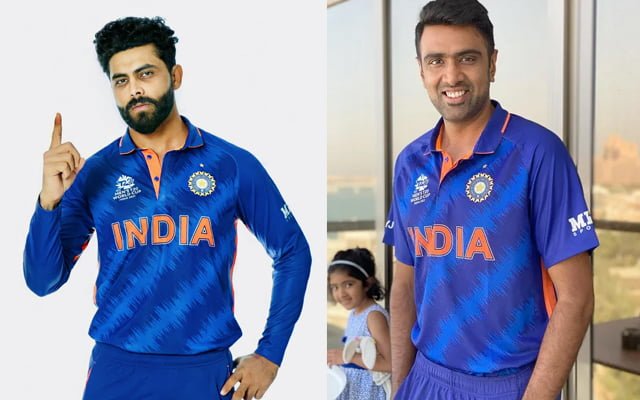 Except for a left-arm wrist-spinner, India have every variety in their spin attack: a skilled off-spinner in R. Ashwin, a wrist-spinner with different variations in Varun Chakravarthy, a traditional leg-spinner in Rahul Chahar and a decent left-arm orthodox spinner in Ravindra Jadeja. The fact that the pitches are expected to get slower as the tournament progresses, makes this attack even more potent and will be particularly helpful for Chahar and Jadeja.
The spin attack is also well-rounded to tackle RHBs as well as LHBs, thus providing flexibility. Varun Chakravarthy, with his googlies, can be effective against LHBs as well as RHBs. The Indian management would want to continue his good form in the World Cup. 
Ashwin and Jadeja, if judiciously used, can well choke the teams in middle overs. Jadeja isn't reliable against southpaws, especially on good batting decks. On the other hand, Ashwin at his best can also do well against right-handers, given his high-class skillset. 
Rahul Chahar isn't in good form but is a decent spinner. He would enjoy good support from the rest of the bowling attack and that should help him. If any of the spinners is injured, Rahul will have his chances.
The 'Jasprit Bumrah' factor:
Jasprit Bumrah is quite comfortably the best pacer in the tournament, and since Jofra Archer won't feature in this World Cup, Bumrah is far ahead of others. And, that's a huge advantage for India. The versatile pacer adds value in every phase of the innings. The express pacer can move the new ball, hit-the-deck-hard, bowl bouncers, yorkers and utilises his variations judiciously. 
Among bowlers who have bowled at least 300 balls in the death overs since 2019, Bumrah has the joint second-best economy rate (8.01 RRO). And, that's mind-boggling because he plays only at the hardest level: T20Is and T20s. 
However, India would want more wickets from Bumrah in the powerplay. Bumrah isn't substandard in the powerplay by any means but the teams choose to play him extremely safe and so his economy is great but the wickets column isn't very bright. Since 2018, he has averaged under 45 in the powerplay in just one calendar year, picking just 9 wickets in 51 innings except for 2020. 
CONCERNS:
Hardik Pandya's form and fitness: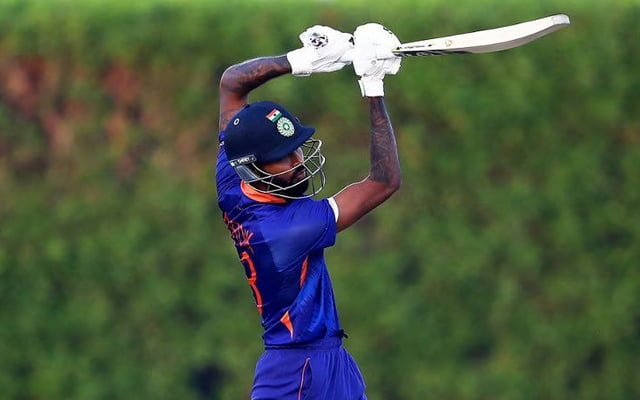 Hardik Pandya's form is a fair concern for Virat Kohli's men, heading into this World Cup. Hardik averaged just 14.11 with a strike rate of 113.39 in IPL 2021, crossing the 20-run mark just once! Across 11 innings in the competition, he could score just 16 boundaries. The hard-hitting batsman had smashed 29 sixes in 2019 and 25 in 2020 but just five (!) in 2021.
Pandya is a dangerous batsman against slower balls and full-length deliveries. It's the hard lengths and bouncers at a high pace that generally trouble him. However, in 2021, he didn't boast of good returns even against his stronger suit.
Hardik Pandya against full length vs pacers in IPL 2021

Balls 15
Runs 20
Dismissals 5
Avg 4
SR 133.33

In 2020, he had hit 14 of those for 44 runs with 0 dismissals.#SRHvMI

— Stat Doctor🩺 (@stat_doctor) October 8, 2021
If not hitting against express pace, India would want him to at least tonk medium-pacers and slot balls. If he doesn't bowl, it already affects the balance of the side, thus he must add a good value to the side in the batting department. Ideally, India would want their all-rounder to bring his A-game in an important event, however, just decent performances would work fine for now.
Is the pace department a bit thin?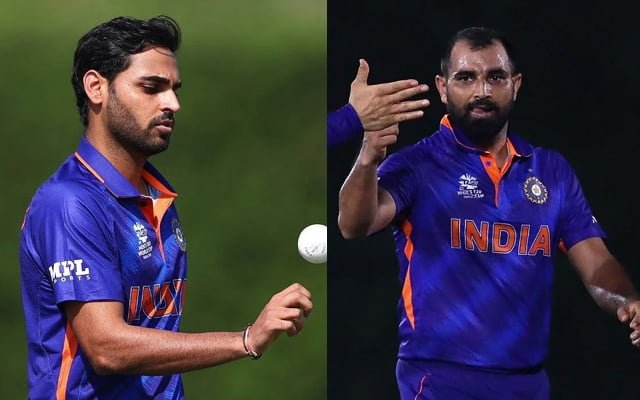 India's pace-attack is quite good, and more so because of Jasprit Bumrah's presence. However, they could have made it more robust by adding Mohammed Siraj (instead of Deepak Chahar) to the reserves at least. Siraj wasn't among wickets in IPL 2021; however, he was economical. And, his growth as an all-around bowler is there to see, for all.
Mohammed Shami, at times, can be up and down in the T20s. And, Bhuvneshwar Kumar's form and fitness issues can't be ignored either. Thus, Siraj could have provided more solidity (and pace) to India's pace attack.
Varun Chakravarthy's fitness: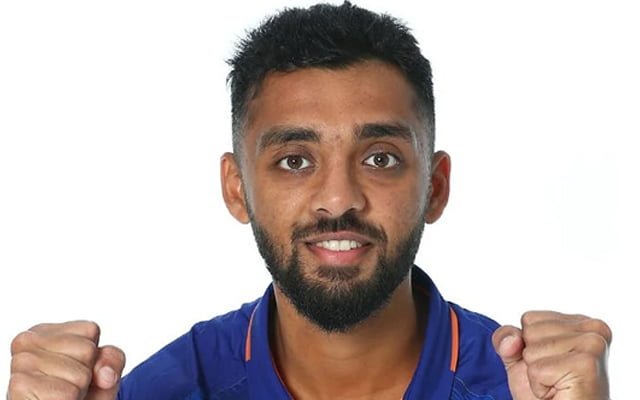 Now, this issue isn't completely clear. Varun Chakravarthy does have fitness issues but the seriousness of the same is unknown. Is he fit enough to bowl four overs? We don't know. And, if he struggles to be match-fit, that could put India in troubled waters. 
India wouldn't want to be searching for a reliable wrist-spinner in the middle of a World Cup, especially when they've left out Chahal. Also, they don't have any wrist-spinner in the reserves as well. Chahar isn't in great form, and Varun's fitness might be alarming for the Men in Blue.
EXPECTATIONS:
Team India, are well, of course, among the hot favourites to win the tournament. Since the start of 2018, they boast of an amazing win-loss ratio of 2.25 in T20Is. They have lost just three out of their 17 series in this timeframe, including one with a depleted squad against Sri Lanka this year. India would want their key players to step up in the tournament, as they consistently have, in the past few years.
In Virat Kohli's first and last T20 World Cup as the captain and under MS Dhoni's mentorship, it would be quite surreal if India clinch the eventual glory and end their ICC trophy drought.