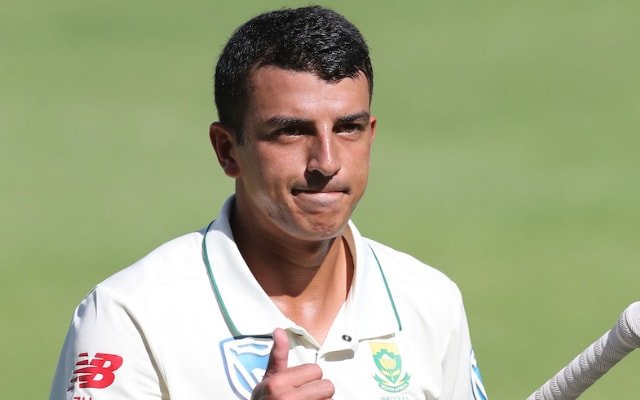 As per the latest developments, the ICC has slapped the South African batter Zubayr Hamza with a nine-month suspension for using a banned substance. The right-handed batter will stay out of the action as the final verdict of the hearing is set to be announced by the next week.
On January 17th, Hamza tested positive for consuming the banned substance named 'diuretic furosemide.' However, he still went on to represent the Proteas against New Zealand in the first Test at Christchurch. Diuretic furosemide does not enhance the performance and it is not a 'performance-boosting drug.' However, an athlete can hide other substances in the body by consuming it.
Zubayr Hamza will be available for selection in January 2023
Hamza's backdated suspension started in March 2022, which implies the right-handed batter will be available for the selection for the national side in January 2023.
Zubayr Hamza recognized how he consumed the illegal drug during the investigation. Subsequently, he agreed to a voluntary suspension. During the trial, Zubayr presented his case to the ICC in presence of his lawyers. While the batter was hoping for a 12-18 months suspension, he has received a 9-month suspension instead.
Zubayr Hamza has represented South Africa in 6 Tests, scoring 212 runs at an average of 17.67 and has one fifty against his name. He has also played one ODI game for the Proteas, where he scored 56 runs.
Hamza is one of the most consistent batters in the South African domestic circuit as the 26-year-old has amassed 5271 runs in 78 first-class games, averaging 46.23. He has 13 first-class centuries and 26 half-centuries against his name.
Zubayr Hamza made his international debut in the Test match against Pakistan in 2019, while his ODI debut came against the Netherlands in 2021.
Hamza's grabbed the limelight in October 2014, when he became the 4th-youngest South African to score a double hundred in a first-class game. Since then, he has been a consistent performer going around in the Proteas domestic structure.