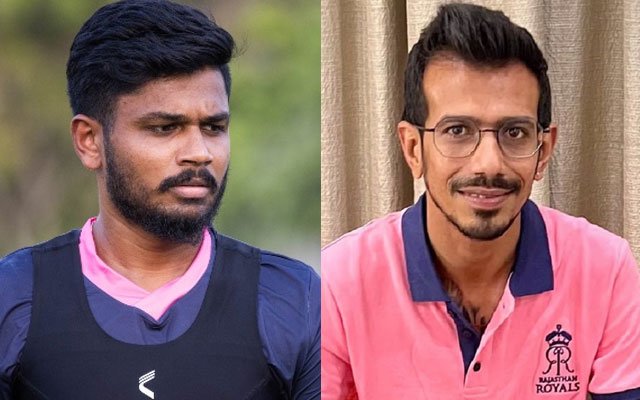 Rajasthan Royals haven't been up to their maximum best in the last couple of seasons of the IPL. They finished at the bottom of the group stage points table in IPL 2020 season. In the following season, they finished seventh in the standings. Sanju Samson drew flak for his captaincy skills.
Despite a poor captaincy record, the Royals still retained the skipper for the next season. Sanju Samson will be looking forward to leading the team in the next season. He was recently seen attending an important camp organized by the BCCI.
The camp was set up for the white-ball players, keeping in view the ICC Twenty20 World Cup 2022, which will be held later this year in Australia. Rajasthan Royals purchased the services of wrist-spinner Yuzvendra Chahal for a price tag of Rs 6.5 crore at the mega auction held in Bengaluru.
"Your decision sir" – Sanju Samson on Instagram
Since his arrival at the new franchise, Chahal has been having one heck of a time. He recently grabbed the eyeballs after he hacked Rajasthan Royals' official Twitter handle. The spinner hilariously announced himself as the new captain of Rajasthan Royals for the next season of the IPL.
The fans were taken aback by the tweet. Upon noticing Yuzvendra Chahal's name in the tag, many spotted that it was Chahal who pulled off a prank. The tweet went viral on social media. Sanju Samson also responded to Chahal's announcement as captain.
He tweeted, "Congrats Yuzi". Meanwhile, Rajasthan Royals hilariously tweeted, "jealous, jealous" followed by 2 emojis. Samson who is currently undergoing quarantine protocols asked his followers to throw some interesting questions.
The Rajasthan Royals captain wrote, "Here I am again doing my 100th quarantine.. questions please". Meanwhile, Samson's teammate Yuzvendra Chahal came up with an amusing request. He asked the skipper, "I want to open with Josh baby this time." In reply, Sanju Samson wrote, "Your decision sir".