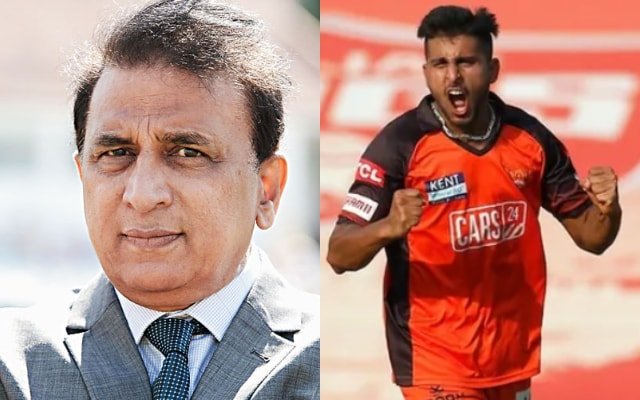 Former Indian opener Sunil Gavaskar has heaped praises on the latest pace sensation, Umran Malik, and asked for his inclusion in the playing XI. Gavaskar has quipped that the last he was excited to see an Indian player was Sachin Tendulkar and now 2nd player is Umran Malik. The legendary opener has also added that Team India should give the youngster a chance in the third T20 game against the Proteas at Vizag.
However, Gavaskar has also added that Umran's selection in the playing XI would depend on Vizag's conditions and if Men in Blue are willing to experiment in a must-win game after being 0-2 down in the five-match series.
India need a wicket-taking bowler and Umran is one – Sunil Gavaskar
"The last time I got really excited at seeing an Indian player was Sachin Tendulkar. And after that I am excited to see Umran Malik," said the legendary opener while talking about the express pacer from Jammu & Kashmir.
Sunil Gavaskar also feels that India need a wicket-taking bowler desperately as nobody apart from Bhuvneshwar Kumar looked like getting wickets in the first T20 games against South Africa.
"I do believe he should play, but again they might say that let us win the third one and get ourselves in a situation, and then maybe they can think about experimenting," further added the former India batter while speaking in a conversation on Star Sports.
South Africa defeated India in the first two games and need only a single win in the remaining three games to seal the series. Meanwhile, the Men in Blue must win the Vizag T20 to remain alive in the series. They might opt to make some changes to their playing XI in their quest to register the first win in the five-match series.
"Arshdeep and Umran, you want to see them play at some point in the series. You are looking to pick your squad for the World Cup in October so I think they need an opportunity. They need a wicket-taking bowler and Umran Malik is a wicket-taker; we know that," concluded Sunil Gavaskar.