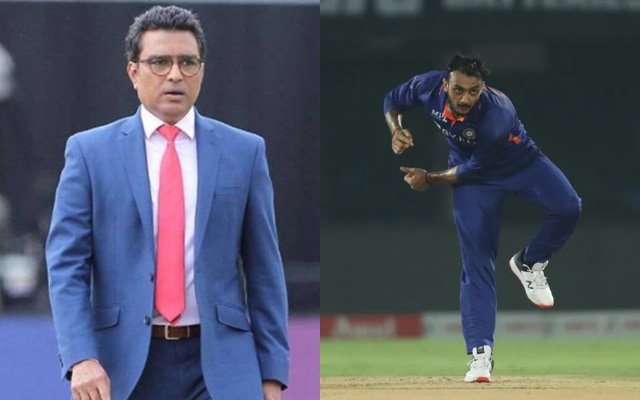 The former India cricketer Sanjay Manjrekar has opined that it won't be easy for Ravindra Jadeja to come in and replace Axar Patel in India's T20 World Cup squad. Recently, there has been a lot of discussion going on around India's preferred lower middle-order. The selectors are trying to find the best combination and keeping a close eye on the performances of the players.
Hardik Pandya and Dinesh Karthik have already taken giant steps toward a spot in the T20 World playing XI. Meanwhile, either Ravindra Jadeja or Axar Patel is likely to be placed alongside the finishing duo to solidify the lower middle-order.
After having a dismal run with Chennai Super Kings in the IPL 2022, Jadeja's season ended prematurely with an injury. He signed off with just 116 runs and 5 wickets in 10 matches.
India might prefer Axar Patel over Ravindra Jadeja – Sanjay Manjrekar
While most experts feel that Ravindra Jadeja is likely to take the number seven position in India's T20 World Cup playing XI, Sanjay Manjrekar believes that Axar Patel might get a nod ahead of the CSK all-rounder.
"Clearly, Dinesh Karthik has shown that he can be a number 6 or 7 as a pure batter. The impact that he is making is phenomenal and we saw that in T20Is against South Africa and also in the IPL. So, it's not really going to be easy for Jadeja to come in and take his place and India might settle in with somebody like Axar Patel," said Sanjay Manjrekar in a virtual chat with Firstpost.
"The side now has Hardik Pandya, Karthik batting down the order. Rishabh Pant is also there so it's not going to be easy for him. But knowing the kind of player Jadeja is, he will be making sure that the headache doesn't get less for the selectors," he further added.
The former cricketer turned commentator also shared his views on the poor form of India wicketkeeper-batter Rishabh Pant. The stand-in skipper for South Africa series had a horrible time with the bat as the left-handed southpaw only managed 58 runs in 5 matches. Sanjay Manjrekar opines that Rishabh Pant is still a work in progress and needs more time.
"The kind of performances that we have seen from all the guys, Rishabh Pant will feel the pressure of having to perform. My thing is to wait and watch with Rishabh Pant because he is different and enigmatic and he has shown it at the Test level. He is a remarkable player. But in the white-ball cricket, he is someone who is still in the process of telling exactly what kind of a player he is," concluded Sanjay Manjrekar.
Also Read: WATCH: Mohammad Shami consoles Cheteshwar Pujara after cleaning him up with a scorcher in the practice game