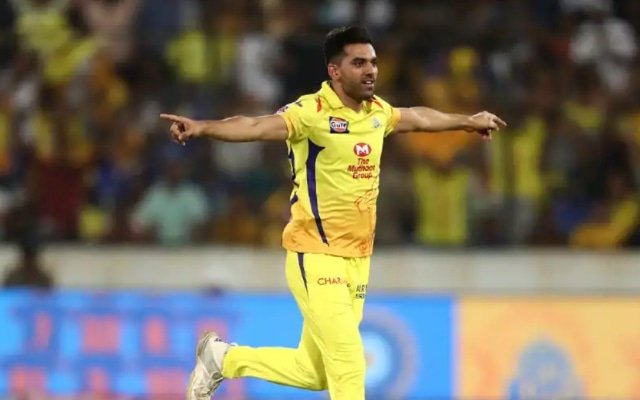 Chennai Super Kings were dealt with a body-blow as Deepak Chahar has been ruled out of the IPL 2022. He was signed by the Chennai-based franchise for a staggering amount of INR 14 crore at the mega auction ahead of the tournament.
During the home T20I series against the West Indies, Deepak Chahar suffered a quadriceps tear. Since his injury, he has been undergoing rehabilitation at the National Cricket Academy (NCA) in Bengaluru. Chahar was supposed to miss the initial phase of the IPL 2022, but the swing bowler has suffered the latest injury.
During his recovery, the pace bowling-allrounder has now suffered a back injury. As a result, Deepak Chahar will now miss the entire IPL season, and he is likely to be out of the game for four months.
Now the question arises if he will get the entire amount of INR 14 crore this season?
Deepak Chahar is expected to receive the full contract amount 
For those who don't know, the BCCI has an insurance policy for their centrally contracted players. As per the insurance policy, if a centrally contracted player misses the entire season of the IPL courtesy of an injury, he will be paid the entire salary. The policy was implemented before the IPL 2011 season.
All centrally contracted players will be compensated if they miss the IPL season due to any injury. In such a case, the BCCI will pay half of the contracted amount, while the rest of the amount will be paid by the franchise.
However, if a non-contracted player gets injured or misses the whole IPL season, he is not liable to receive any amount.
As far as Deepak Chahar is concerned, he is centrally contracted with the BCCI. He is placed in Grade C of the central contracts list issued by the Indian cricket board. Hence, Deepak Chahar will receive his full contracted amount of the IPL 2022.