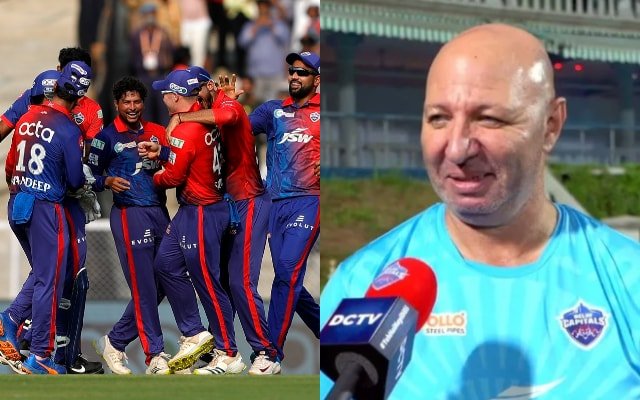 In a significant development, the covid scare has hit the Delhi Capitals camp as their physio Patrick Farhart has been tested positive for the COVID-19. The franchise is closely monitoring the situation at the moment as Delhi Capitals are scheduled to face Royal Challengers Bangalore on Saturday.
It could be a major blow to the cash-rich tournament as the BCCI was forced to suspend the league last season under similar circumstances. Later, the tournament was completed in UAE.
Patrick Farhart tests positive for the COVID-19, players await test results
Delhi Capitals physio Patrick Farhart got his COVID-19 test positive, which has set the Delhi camp on high alert. The players are now waiting for the results to arrive.
The Delhi Capitals team was supposed to go for the training session on Friday evening ahead of their game against RCB. However, they are now asked to stay in their hotel rooms.
"Delhi Capitals physio Patrick Farhart has been tested positive for COVID-19. He is being closely monitored by the DC Medical Team at the moment," the official IPL release said.
After completing the last season in the UAE, the BCCI decided to bring the mega-tournament back to India. However, keeping the covid threat in mind, they decided to organise the tournament across four venues in Mumbai only.
All league games are being held in Mumbai, Navi Mumbai, and Pune. Meanwhile, the playoffs are likely to be played outside Mumbai.
What's next for Delhi Capitals?
Delhi Capitals will hope for the best and pray for the safety of the players. Meanwhile, they sit 7th spot on the points table with two wins and two losses after four matches.
On the other hand, Patrick Farhart will hope to recover quickly from the deadly virus. He once used to serve the Indian cricket team as the lead physiotherapist from August 2015 to July 2019. Farhart left the role after the conclusion of the 2019 ICC World Cup.