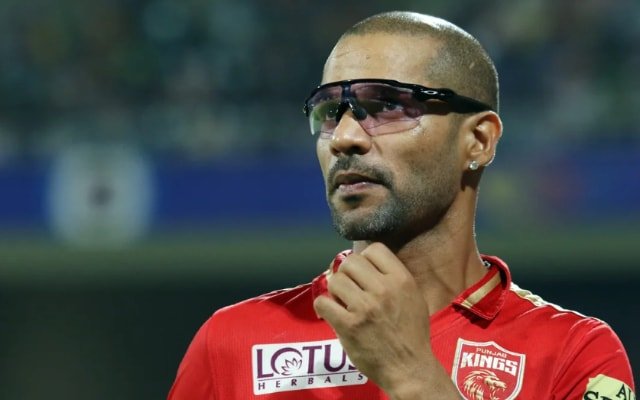 Indian opener Shikhar Dhawan has opened up about his future for Team India while expressing his desire to play T20Is as well. Over the last few years, the left-handed batter has been a vital part of the Indian ODI setup. However, he hasn't been able to cement his place in the T20I team yet. Given that Dhawan is already 36 years old, the selectors overlook him in the game's shortest form to groom youngsters.
Shikhar Dhawan has had another decent season with the bat as he sits 6th in the Orange Cap race with 421 runs in 13 matches. The left-handed batter is expected to return to the Indian T20I team for the five-match series against the Proteas, starting on the 9th of June.
"Though I remain an integral part of the team, I still feel that I can contribute in the shortest format because of my experience. I have been quite doing well in the T20 format. Whatever role I have been given I have done well. I have managed to stay consistent in the formats that I am playing, whether it is the IPL or at the domestic level and I am enjoying it. Consistency is not only about scoring fifties or hundreds frequently, but also about maintaining even gaps between such scores," said Shikhar Dhawan as quoted by the NDTV.
Shikhar Dhawan led the 2nd-string Indian side in the ODIs and T20Is against Sri Lanka and he is expected to handle the captaincy duties once again against the South Africans in the T20I.
"I am playing for three years at least," says Shikhar Dhawan
"I am a very positive person. It was a dream come true for me to lead the team last year. For the T20 World Cup, they thought the (chosen) players were better than me and fair enough. Whatever decision selectors make, I respect that. That happens in life. You accept it and keep doing your job. I only focus on what is in my control and try to make the most of the opportunities that I get," further added Shikhar Dhawan.
The left-handed southpaw is confident of his comeback to the Indian T20I team soon.
"We as cricketers have to remain on our toes and fit to be relevant in the race to represent India. I am playing for the next three years at least. I have been batting quite well for the past few years, I am hopeful and positive that the way I am performing, there are many milestones to achieve," concluded Shikhar Dhawan.