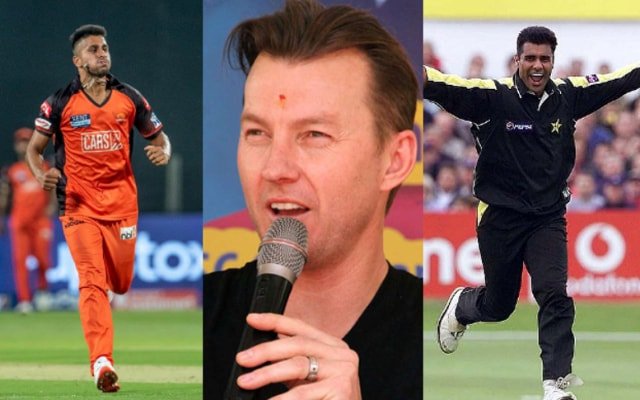 Former Australian pacer Brett Lee has compared the young Indian speedster, Umran Malik to the legendary Pakistan pacer Waqar Younis. Lee has said that Umran's bowling style reminds him of the former Pakistan pacer Waqar Younis. Malik remained a talking point throughout the Indian Premier League 2022 courtesy of his express pace. The youngster from Jammu & Kashmir earned praises from cricket pundits and fans alike as everyone wishes to see Umran Malik in the Blue jersey.
Meanwhile, Umran Malik's hard work in the Indian Premier League 2022 paid off well for him as he won the 'Emerging Player of the Season' award. He also earned his maiden national call-up for the upcoming T20I series against Proteas.
Umran managed to scalp 22 wickets in 14 games for Sunrisers Hyderabad this season at an average of 20.18. He also registered a five-for against Gujarat Titans to take the league by storm.
"I am a big fan of Umran Malik," says Brett Lee
The young Umran Malik has garnered all the eyeballs courtesy of his ability to bowl at a speed of around 150 kmph. Now the former Aussie superstar has praised the youngster and compared him with another legend Waqar Younis.
"I am a big fan. I think Umran Malik has got a lot of pace to burn. He is a competitor, a top guy, who runs in like a lot of fast bowlers in the past. Waqar Younis is the person who comes to mind," said Brett Lee in a conversation with Hindustan Times.
Lee also talked about Virat Kohli's struggles with the bat and hoped that the Indian superstar will be back to his best soon.
"I am a massive Kohli fan like a lot of people in the world. I just hope that he really gets his opportunity. He just needs some time out. Spend some time with his family, get reset and hopefully, we can see him scoring some hundreds," Brett Lee concluded.