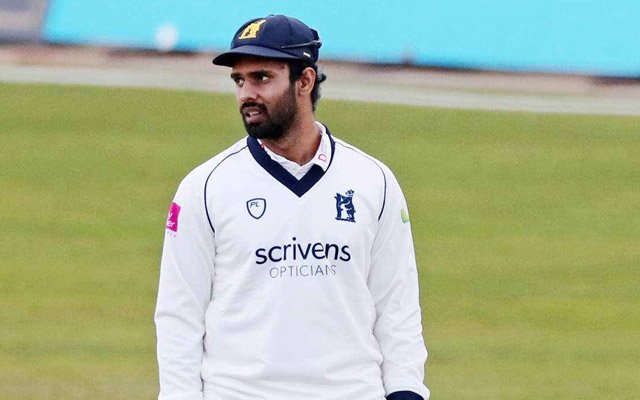 In the latest development, seven Indian players have registered themselves for the forthcoming edition of Bangladesh's Dhaka Premier League. The seven Indian players include the likes of Hanuma Vihari Abhimanyu Easwaran, Parvez Rasool, Baba Aparajith, Ashok Menaria, Chirag Jani and Gurinder Singh.
For the unversed, all the aforementioned Indian players failed to attract bidders at the mega auction in Bengaluru. These seven players signed up for the mega auction in the hope that they would feature in the upcoming edition of the IPL. However, they went unsold at the auction.
As a result, all these players have made up their minds to take part in the forthcoming edition of Bangladesh's franchise T20 cricket tournament. Meanwhile, a total of 11 teams will feature in the DPL which will start on March 15. India's current No.3 Test batter Hanuma Vihari will feature for Abahani Limited franchise.
Hanuma Vihari to miss the first three games of the season
Hanuma Vihari will miss the first three games of the season as he returns home for a short break. He was part of the two-match Test series against Sri Lanka. India won both the Test by big margins. The hosts won the first Test by an innings and 222 runs.
India won the second and final Test by 238 runs. Vihari who scored a half-century in the first Test was part of the team's recent 2-0 Test series win. On the other hand, Prime Bank recruited the services of Bengal captain Easwaran.
Rasool who played 1 ODI and 1 T20I for India will represent Sheikh Jamal Dhanmondi. Aparajith will turn up for Rupganj Tigers whereas Jani will play for Legends of Rupganj cricket team.
On the other hand, Gurinder will play for Gazi Group Cricketers whereas Menaria will feature for Khelaghar. For the unversed, famous Indian cricketers including the likes of Dinesh Karthik, Yusuf Pathan and Manoj Tiwary have featured in DPL in the past.