Chennai Super Kings ran through a terrible season in the thirteenth edition of the Indian Premier League. The three-time IPL champions started their campaign with a memorable win over Mumbai Indians. However, as the games progressed, CSK unveiled their true colours.
Other teams capitalised on the chances and put CSK on the back foot and thus the yellow army were far from pleasing in terms of overall performance. For the first time in their history, they failed to qualify for the playoffs.
MS Dhoni-led team were clueless on most occasions and it was no surprise seeing them lose more games than the number of wins they picked up in that season. They won just six games and lost a total of eight games in the tournament.
In the wake of CSK's dismal performance in the tournament, there were speculations that MS Dhoni will not play in the next season. However, the CSK captain himself clarified that 2020 edition is certainly not his last IPL. MS Dhoni will play in the next season as well. With a lot of holes in the ship, CSK captain said that there is a lot of revamping to do to make CSK as potential title contenders. It will be interesting to see how CSK approach in the next season.
Since only three players can be retained by any franchise in IPL, the league will see a lot of major shufflings. Players will go under the hammer in the next auction.
In this article, we will look at 5 players CSK should target in the next season:
#5. Hanuma Vihari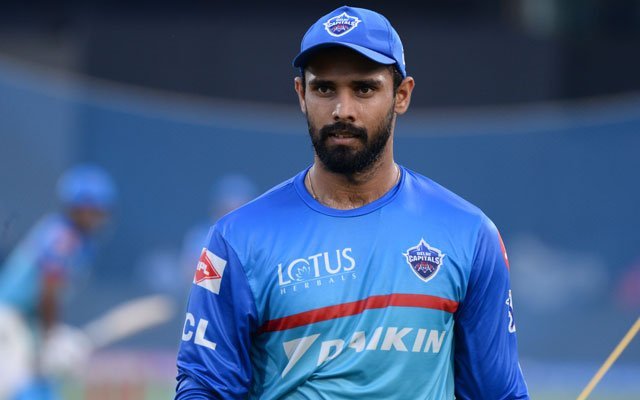 Hanuma Vihari is indeed a productive asset to any team. He can offer good batting and can also be productive with the ball as well. He was also recently picked up in Team India Test squad for India's tour of Australia.
Vihari is a prominent member of the U19 World Cup-winning squad of 2012. The versatile cricketer was added in SRH team in the 2012 edition of the IPL. He showcased his mettle with all-round performance and was awarded the Player of the Match as well.
After winning his first man of the match award, he said, "it is a dream come true moment". In his first game, he dismissed Chris Gayle for a golden duck. CSK should try signing Hanuma Vihari for the next auction as he can offer all-round performance.