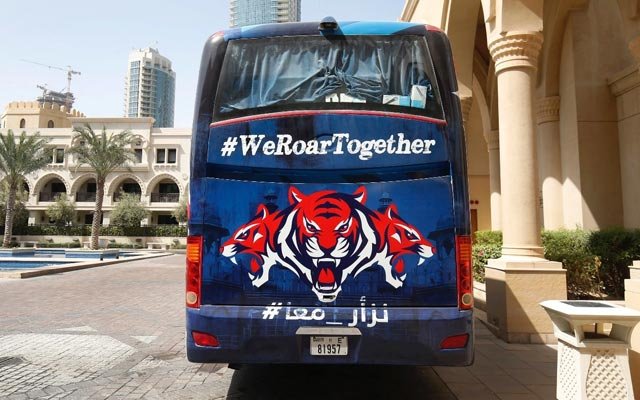 In a strange incident, a group of six members took an extreme step by shattering the windows of one of the super-luxury buses. The incident happened outside a five-star hotel Taj-Mahal palace where buses were parked. In fact, the damaged bus belongs to Delhi Capitals.
The bus carried players for the forthcoming edition of the IPL. The officials confirmed the news on Wednesday. Meanwhile, the police from the Colaba Police Station quickly arrived at the spot with a team and then detained five accused people in association with the incident.
Taking note of the shocking development in the city, the police have now strengthened the security around the Hotel Taj Mahal Palace, the official confirmed. In the wake of the unexpected incident, the police, on Wednesday said that they have registered an FIR against the miscreants for allegedly damaged parked vehicle.
Fortunately, none of the cricketers or support staff of the DC franchise were inside the bus. The incident happened just before midnight when the strangers crept near the bus.
6 strangers allegedly attack the Delhi Capitals' team bus 
After that, they simply stuck posters of their demands on the front panel of the bus. Then, they raised slogans and started hammering the windows which sent shockwaves in and around the city. The entire video clip of the same has gone viral on social media portals.
Meanwhile, the police confirmed that an FIR has been filed against unknown people for their wrongful actions. "An FIR has been registered against 5-6 unknown persons under sections 143,147,149,427 of IPC for allegedly attacking the Delhi Capital IPL team parked bus," police said.
#UPDATE | Colaba Police arrests all five accused in the matter relating to vandalisation of IPL team Delhi Capitals' bus in Mumbai, say police.

— ANI (@ANI) March 16, 2022
Meanwhile, Delhi Capitals have begun their training in the city. It was only last week that they unveiled their new jersey ahead of the tournament. Delhi Capitals will take on Mumbai Indians in their opening fixture.
The game will take place at Brabourne Stadium on March 27. On the other hand, the IPL 2022 kicks off with the tournament opener between Chennai Super Kings and Kolkata Knight Riders.