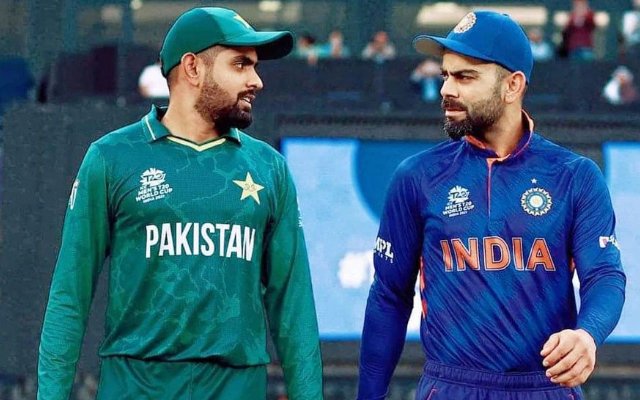 Former Pakistan cricketer Rashid Latif took inspiration from Manchester United's legendary manager Sir Alex Ferguson to make a bold claim about Virat Kohli and Babar Azam.
Sir Alex Ferguson had once quoted "Give me ten pieces of wood and Zidane and I will win the Champions League." Giving a cricketing twist to this quote, Latif used it to praise Virat and Babar.
Talking about the two batting powerhouses in a YouTube show, Rashid Latif went on to say "Give me Babar Azam, Virat Kohli and nine pieces of wood and I will win you the World Cup." 
— RASHID LATIF 🇵🇰 (@iRashidLatif68) April 6, 2022
Virat Kohli and Babar Azam are easily among the top three batters in the world currently across all formats. Fans and pundits often draw comparisons between the two batters. However, Rashid Latif is known as the admirer of both players as he has been often seen praising Babar and Kohli.
Virat Kohli and Babar Azam will be eyeing the T20 world cup for their respective nations
Virat Kohli and Babar Azam are two of the most successful batters of our era. While Virat Kohli has already won the ODI World Cup trophy once in 2011, Babar Azam is yet to taste any sort of World Cup success. Both India and Pakistan haven't won any major international trophy in recent memory and both superstars will be sweating it hard to make amends in the upcoming T20 World Cup for their respective nations.
Virat Kohli is currently representing Royal Challengers Bangalore in the IPL and hunting his first IPL trophy. The former Indian skipper hasn't been at his best in recent times and will be looking to get back to his usual best.
On the other hand, Babar Azam recently led Pakistan to a historic ODI series victory against Australia. The Pakistan skipper scored back-to-back centuries in the last two ODIs to emerge as the player of the series.