Modern-day cricketers have nowadays got a unique method of reflecting their emotions or love towards god, individuals, or any particular symbol which they express by applying a Tattoo on their arms. Indian cricketer Virat Kohli is attracted to the same fantasy and he has often addressed his emotions in this particular way.
In this piece, we will talk about the 11 tattoos that the right-hander has applied. The former Indian skipper has so far applied tattoos with respect to his beliefs and emotions. Kohli hasn't hesitated to express his feelings through these tattoos. We take a look at 11 such tattoos applied by Virat Kohli:
1. Tribal Art Tattoo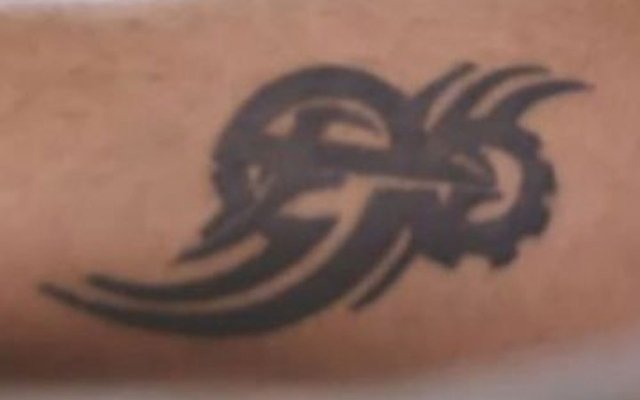 Kohli applied the tribal art tattoo on his right forehand as it reflects his aggressive style. He had once stated that he chose this tattoo just to highlight that it represented his aggressive side. At that time he might have hardly thought that he might go for many more tattoos in the future through which he can highlight his emotions.
2. Scorpio Tattoo on his upper right arm
Kohli had applied a Scorpio tattoo on his upper right arm that relates to his star sign. Scorpions are said to be gutasy and face demanding situations with boldness. These features are billed for a person of Virat's caliber who has worked with a determined spirit to achieve success. He once said that he wanted to be an individual to achieve success through hard work and so he made up his mind to choose this tattoo.
3. Lord Shiva tattoo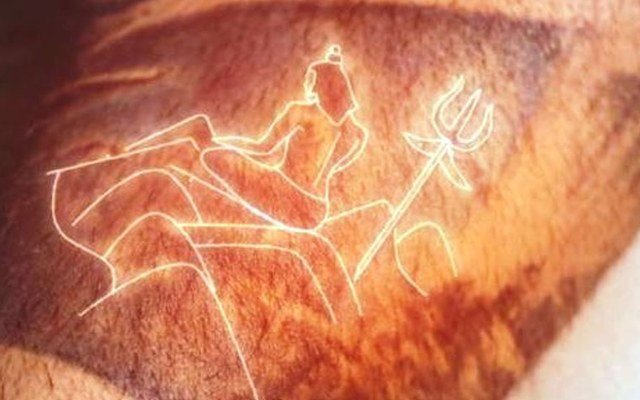 Virat has applied Lord Shiva's tattoo on his left forearm who is seen meditating on Mount Kailash. The reason for applying this tattoo is that he wants to destroy certain things within himself. Lord Shiva is also a destroyer and Kohli wants certain things within himself to be destroyed which is why he inked this tattoo.
4. Monastery Tattoo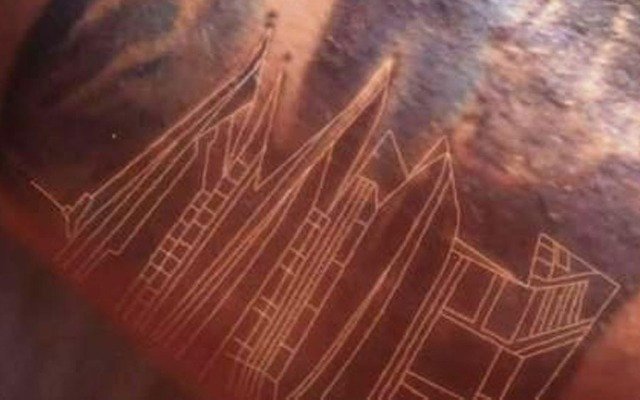 Virat has also applied a Monastery Tattoo next to the tattoo of Lord Shiva. It reflects peace as well as power. He has inked this tattoo to always remember that he needs to maintain calmness and concentrate whenever he is playing. His aggressive nature is his main strength but he also feels that sometimes he needs to control his aggression to be at the top.
5. Prem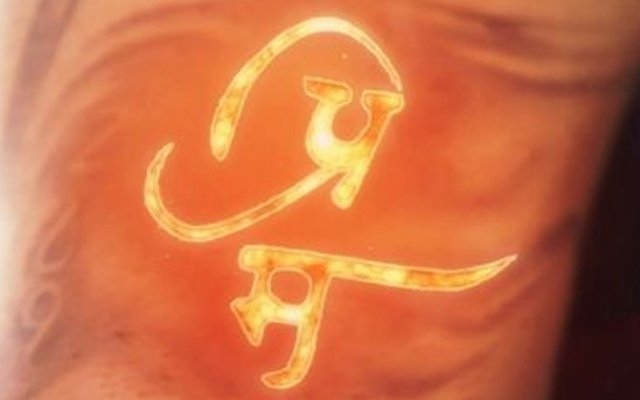 Kohli has inscribed the name of his father-Prem on one of the arms. His father took him for cricket coaching as he had a dream to see his son play for India one day but unfortunately, Virat's father passed away when he was just 17 years old when he was playing domestic cricket.
6. Saroj
Kohli has inscribed his mother's name-Saroj in one of his arms. After his father expired, Virat's mother stood beside him and supported him. She was the source of motivation during his ups and downs.
7. 175 number Tattoo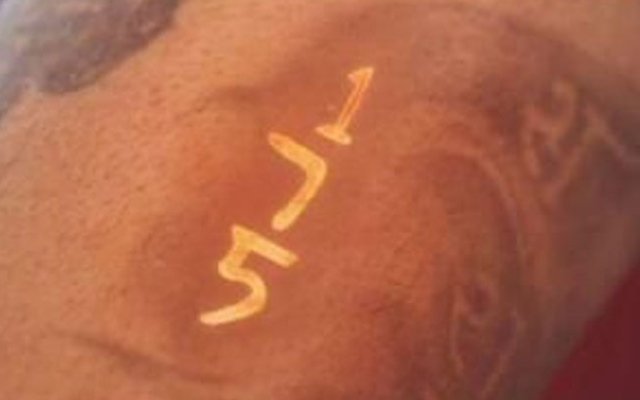 The right-hander made his ODI debut against Sri Lanka in 2008 in Sri Lanka. Kohli became the 175th Indian to play ODI for India so he inscribed 175 on his upper left hand.
8. Test debut cap number – 269
Kohli made his Test debut against West Indies in West Indies in 2011 becoming the 269th Indian cricketer to make his Test debut. The former skipper decided to ink the number on his upper left hand.
9. Japanese Samurai Warrior with a sword tattoo
Kohli feels that his personality somewhat reflects the features of Samurais. The Bushido Code is a type of Samurais that consist of 7 values- Gi (Justice), Jin (Benevolence), Rei (Politeness), Makoto (Honesty), Yu (courage), Chugi (Loyalty), Meiyo (Honor).
He stated that he had to be a fighter in his life for all those things he got in his life so far so this tattoo represented his attitude toward things that he needed and be successful in his career. Kohli has inscribed this tattoo on his upper left arm.
10. God's eye
Kohli always believes that whatever the situation in your life may be god is always there for you. He strongly believes that god's eyes are always there on you whatever work you do or the situation you may be in.
He believes that human beings need to work hard toward their goal which is the true objective in anyone's life. He has inscribed this tattoo on his left shoulder.
11. Om Tattoo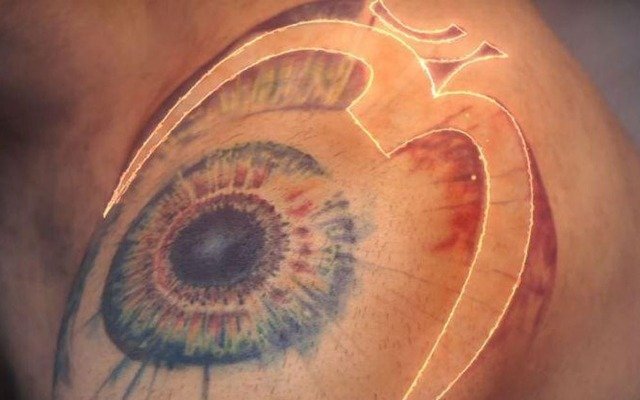 Just beside God's eye tattoo, Kohli has applied the Om tattoo. Om is one of the universal sounds that decides the entire universe's outcome and way of life. The tattoo is a reminder that the human body is just a small particle and so any human being should not consider himself bigger or the greatest.
12. Dot Work Tattoo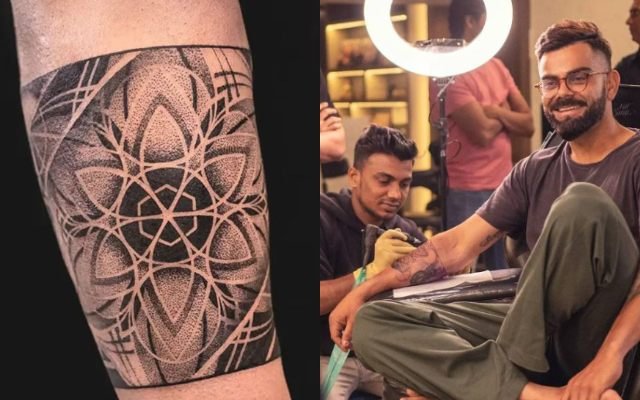 This is the latest tattoo that Kohli got ahead of the 2023 IPL season. He wanted to cover up his old tattoos on his left hand with this new one. The new tattoo represents his strong connection to spirituality and a source of creation which is bigger than himself and the rest of the world.
Read More: Virat Kohli Water Price: Here Is How Much Evian Water Costs