Indian Premier League (IPL) has become a synonym of entertainment across the globe. Cricket fans from different parts wait for the biggest T20 extravaganza to begin.
As the nature of T20 cricket is no longer a mystery, IPL also has lived up to the same essence right from the first game. Fans still vividly remember Brendon McCullum's knock of 158 runs in the first-ever IPL match played. As many as 66 centuries have been scored in the tournament since then. However, some came at a relatively slower pace.
In this article, we will look at the top 5 slowest centuries in IPL history:
1. Manish Pandey – 67 balls vs Deccan Chargers
Manish Pandey was the first Indian to score a century in the IPL. Current Hyderabad Sunrisers' batting mainstay hammered a century playing for Royal Challengers Bangalore against Deccan Chargers in 2009 when he was just a 19-year-old youngster. The swashbuckling batsman smashed 114 runs off 73 balls, decorated with ten elegant fours and four gigantic sixes.
In the process, he became the slowest centurion in IPL as he completed his ton in 67 deliveries. However, it still was quite a remarkable knock as his side defeated the opposition by 12 runs. Although Pandey's knock might have brought him a tag of the slowest centurion in IPL, it did bring him in the limelight as he was the first Indian to score a century in IPL.
2. Sachin Tendulkar – 66 balls vs Kochi Tuskers Kerala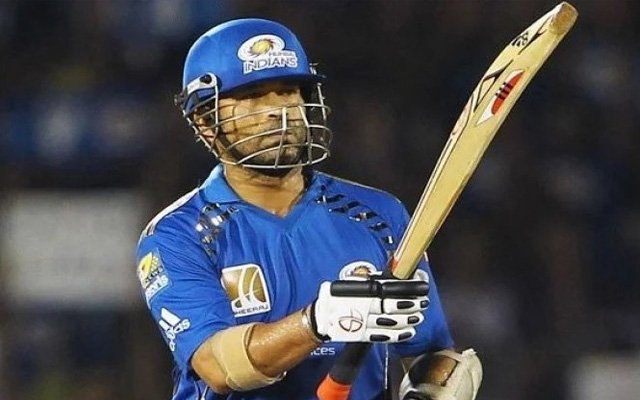 Sachin Tendulkar, a legendary batsman and one of the finest to play the sport, was a vital member of Mumbai Indians in IPL. He smacked his only IPL century against Kochi Tuskers Kerala in 2011, which is the second slowest ever in the league's history. The 48-year-old stalwart scored 100 runs off 66 balls, consisting of 12 graceful boundaries and three sixes. Tendulkar completed his century on the last ball of the innings by taking a single through extra cover. However, his century came in a losing cause.
3. David Warner – 66 balls vs Kolkata Knight Riders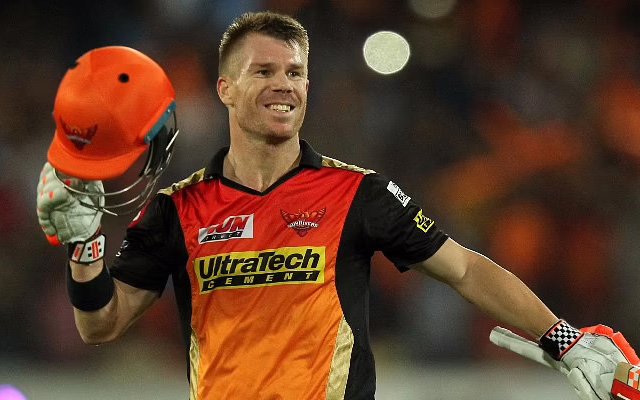 Aussie opener David Warner is considered one of the most destructive batsmen in the world. The Sunrisers Hyderabad's former skipper is the highest run-scorer in the IPL among foreign players. The Southpaw scored his first IPL century for Delhi Daredevils against Kolkata Knight Riders in 2010. He hammered a century off 66 balls to help his side in posting a big total on the scoreboard.
Playing a 107-run knock off 69 balls, Warner in his charismatic style hammered the opposition bowlers for nine stylish boundaries and five mammoth sixes. Delhi Daredevils won this match against Kolkata by 40 runs, courtesy of a memorable century by Warner.
4. Kevin Pietersen – 64 balls vs Deccan Chargers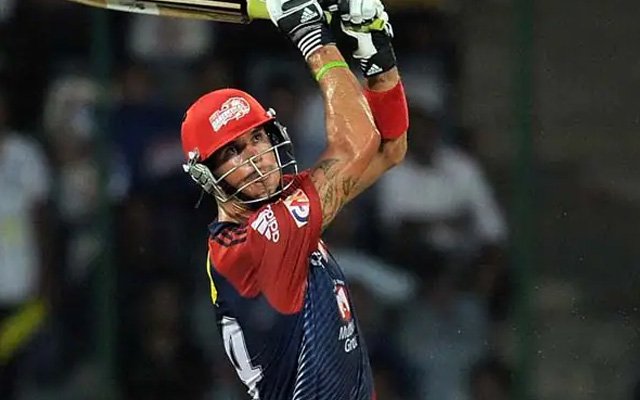 Former English stalwart Kevin Pietersen scored a century against Deccan Chargers which is one of the slowest centuries in IPL. While chasing the target, Pietersen clobbered an unbeaten century off just 64 balls to win the game for Delhi Daredevils. The 41-year-old batsman hammered six exquisite boundaries and nine towering sixes in his monumental knock. Pietersen smashed an elegant six to complete his century in the 20th over and won the game for his team.
5. Virat Kohli – 63 balls vs Gujarat Lions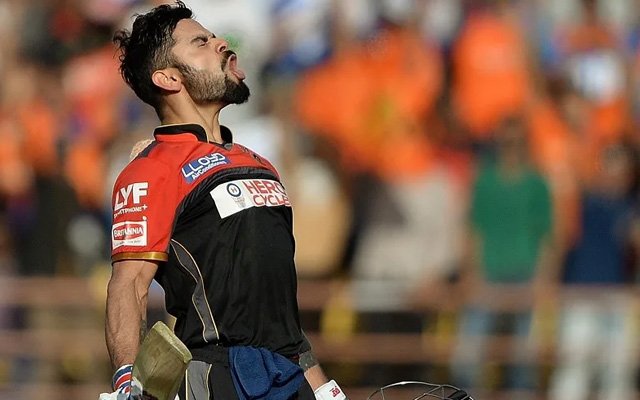 Indian skipper Virat Kohli, now regarded as one of the greatest batsmen of all time in international cricket, started his IPL career in 2008. He plundered a spectacular century against Gujarat Lions in 2016. Kohli scored 100 runs off just 63 deliveries with the help of 11 classic boundaries and one six.
The 32-year-old cricketer hit a boundary at the fag end of the innings to complete his phenomenal century. Virat's impressive century went in vain as Royal Challengers Bangalore couldn't win this game against Gujarat.