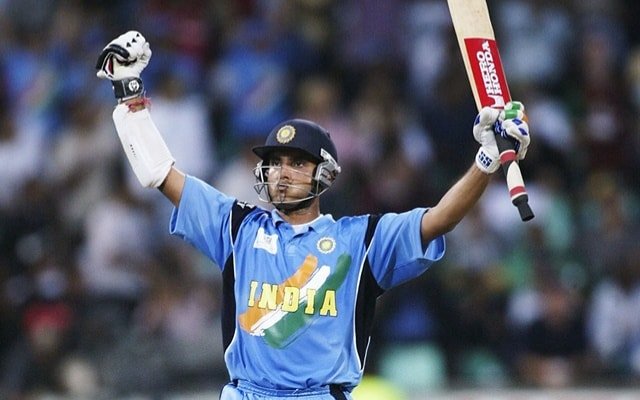 Former Indian skipper Virat Kohli has carved his name in the history of the game with his mad consistency with the bat. He is a modern-day legend with numerous records against his name. Kohli has earned himself the nickname of 'Run-Machine' because of his ability to churn out runs consistently match after match. He has already scored 71 international centuries and currently sits behind Sachin Tendulkar (100) and Ricky Ponting (71) in the list of the players with the maximum tons. However, the current BCCI president Sourav Ganguly has excluded Virat Kohli from his all-time XI. 'Dada' hasn't also picked up the likes of MS Dhoni and Virender Sehwag in his all-time XI.
A video from Lord's Cricket Ground's official YouTube channel has resurfaced and currently going viral on social media. In this video from 2016, Sourav Ganguly could be seen picking his all-time XI.
Sourav Ganguly names Kumar Sangakkara the wicketkeeper in his all-time XI, leaves out MS Dhoni
The former Indian skipper has chosen Matthew Hayden and Alastair Cook as the openers of his all-time XI. The star-studded middle order consists the legends like Ricky Ponting, Rahul Dravid, and Sachin Tendulkar. He has also named the former Aussie skipper Ricky Ponting the captain of his all-time 11.
Sourav Ganguly picked Kumar Sangakkara over the likes of MS Dhoni and Adam Gilchrist as the wicketkeeper for his team. Meanwhile, the South African all-rounder Jacques Kallis takes the all-rounder spot in Dada's all-time XI.
Talking about bowling, Sourav Ganguly has combined the GOAT spin duo of Muttiah Muralitharan and Shane Warne to have both options of off-spin and leg-spin. Glenn McGrath and Dale Steyn are the pacers in the team to complete Sourav Ganguly's all-time XI.
Sourav Ganguly's all-time XI: Matthew Hayden, Alastair Cook, Rahul Dravid, Sachin Tendulkar, Jacques Kallis, Kumar Sangakkara, Ricky Ponting (C), Glenn McGrath, Dale Steyn, Shane Warne, and Muttiah Muralitharan