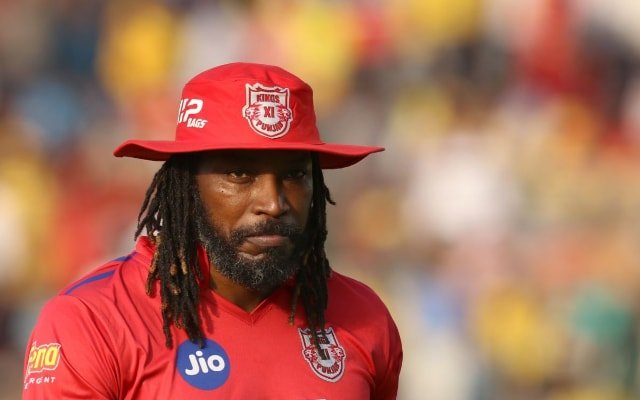 Chris Gayle arguably is the greatest batter ever to play the T20 cricket. The left-handed southpaw has played the T20 leagues all across the globe, leaving an impeccable impact everywhere.
Chris Gayle has left his mark in the Indian Premier League as well and broke numerous records in the process. The Caribbean giant has featured across almost all seasons of the IPL, barring the ongoing one. The Universe Boss didn't put his name on the auction list this season ahead of the mega auction for the IPL 2022.
Chris Gayle hasn't had the best of the seasons in the last couple of years with Punjab Kings. With him opting out of the mega-event this season, it looked like the end of the road for the Universe Boss.
However, Gayle has now hinted at a comeback to the biggest T20 league in the world next year.
"Next year I am coming back" – Chris Gayle
In a conversation with the English news media site Mirror.co.uk, the 43-year-old Chris Gayle opened up about his plans to feature for Punjab Kings or Royal Challengers Bangalore next season.
"Next year I'm coming back, they need me!" Gayle chuckled.
"I've represented three teams in the IPL, Kolkata, RCB, and Punjab. Between RCB and Punjab, I would love to get a title, with one of those two teams. I had a great stint with RCB where I was more successful within the IPL, and Punjab, they've been good. I love to explore and I love challenges so let's see what happens," Chris Gayle added.
Talking about the reason behind Gayle's absence in the IPL 2022, the T20 giant said,
"For the last couple of years, the way the IPL went about, I felt like I wasn't treated properly. So I thought 'okay, you (Gayle) didn't get the respect you deserved after you did so much for the sport and IPL.' So I said 'okay, that's it, I'm not going to bother to enter the draft,' so I left it as it is. There is always going to life after cricket so I'm just trying to adapt to normality."
Chris Gayle is an IPL legend as the rocking superstar has amassed 4965 runs in 142 IPL matches at a strike rate of almost 149. He also has six centuries in his IPL career, including the highest-ever score in the history of the mega-tournament, 175.