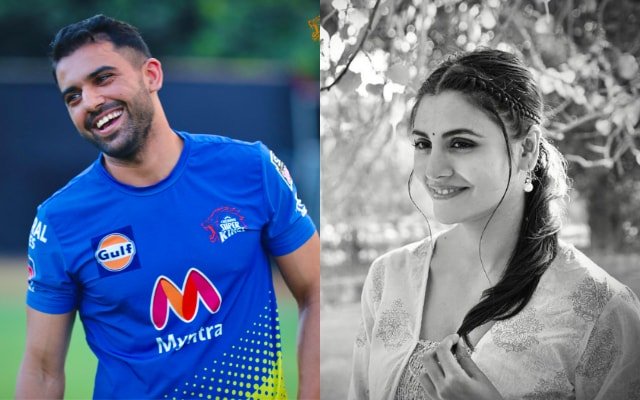 Malti Chahar has posted a beautiful message for her brother Deepak Chahar after the pacer bowling all-rounder got ruled out of the IPL 2022 courtesy of a back injury.
Deepak Chahar sustained an injury while playing for India against West Indies earlier this season. However, he was supposed to recover and feature in the IPL 2022 at some point. Chennai Super Kings broke the bank for their star performer and signed for a whopping amount of INR 14 crore in the mega auction.
Deepak Chahar was currently recovering rom his quadriceps injury in the National Cricket Academy. But in an unfortunate incident, he sustained a new back injury that has ruled him out of any competitive cricket for the next four months.
In an official press release briefing the situation around Deepak Chahar, IPL stated, "Chennai Super Kings bowler Deepak Chahar has been ruled out of the TATA Indian Premier League (IPL) 2022 owing to a back injury."
The news came out as a huge setback to Chennai Super Kings as the four-time champions are struggling to trouble the opposition with the new ball.
Soon after, Chahar also posted an emotional note on his Instagram account addressing his fans.
Deepak Chahar posts a note for fans, Malti Chahar replies with a heartwarming message
In his post, the swing bowler told his fans that he will come back stronger.
"Sorry guys, unfortunately I will be missing out this season of IPL due to an injury. Really wanted to play but will come back better and stronger like I have always done. Thanks for always supporting me with your love and wishes. Need your blessings. See you soon."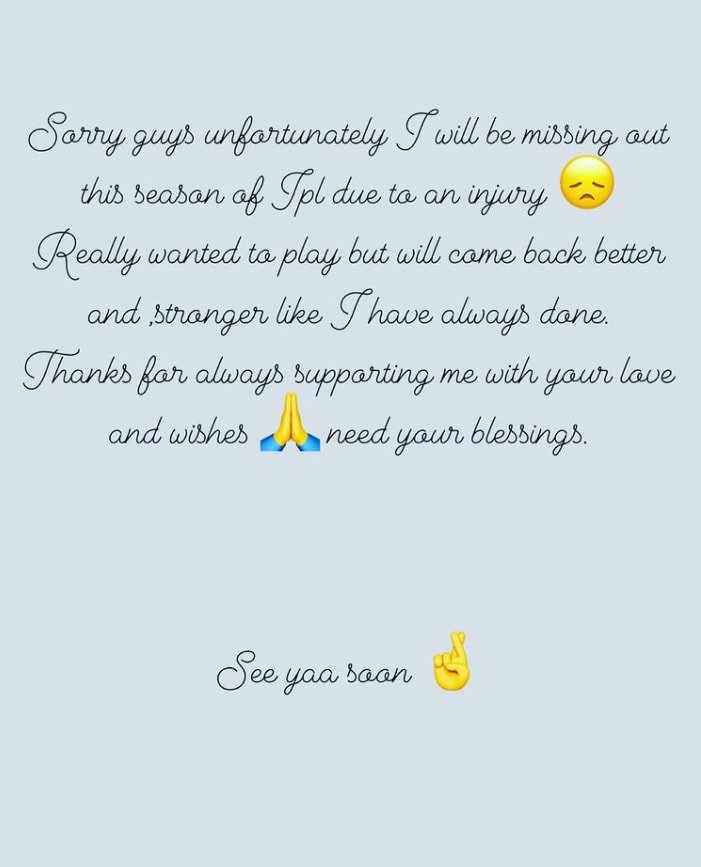 Deepak's sister Malti Chahar left a beautiful message for her brother under the post. She commented, "We all are missing you in this IPL. (heart emoji)."

Former India cricket Suresh Raina also gave his best wishes to Deepak Chahar and commented, "Get well soon brother!"