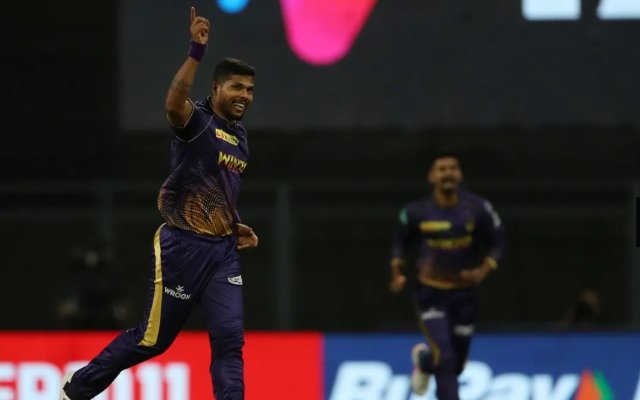 A vital part of the Indian pace bowling setup, Umesh Yadav has opened up about his future plans and his willingness to perform at his best for the nation. Over the past few years, India has slowly turned into a pace bowling factory with the emergence of quality pacers. The likes of Jasprit Bumrah, Mohammad Shami, Bhuvneshwar Kumar, Mohammad Siraj, Umesh Yadav, Prasidh Krishna, Deepak Chahar, and Harshal Patel have formed a formidable pace battery.
Meanwhile, India unearthed more pace stars in the recently-concluded Indian Premier League as the likes of Umran Malik, Mohsin Khan, Arshdeep Singh, Yash Dayal, and Kuldeep Sen told the world that they are ready to take over.
However, the 2022 edition of the IPL also redeemed the veteran pacer, Umesh Yadav, in white-ball cricket as the 'Vidarbha Express' emerged as the leading pacer for Kolkata Knight Riders. Yadav accounted for 16 wickets in 12 matches for KKR and he remained lethal with the new delivery throughout the tournament.
Selectors, on the other hand, entrusted the youngsters to do the job in the South Africa T20I series and only picked Umesh Yadav for the only Test in England. Yadav has already turned 33 and he is not getting any younger from here. As things stand at the moment, it looks like his white-ball career is all but over.
"I am just thinking about my small goals" – Umesh Yadav
Talking about his future plans to Indranil Basu on the SGTV YouTube channel, the pacer looked skeptical of playing for the next five years.
"It's difficult to say whether I will play for the next five years. I am just thinking about my small goals with each passing year. Now I am 33 (34)… when I turn 36, a lot will depend on how my body reacts. If I stay injury-free, my body continues running. Once you get injured, you have to think about the recovery process. As of now, I am just thinking about playing good cricket and playing many more Test matches for the country," quipped Umesh Yadav.
He also talked about his desire to keep serving India while wearing the white jersey for as long as possible.
"I am not sure about the 100th Test but I'll try to play as much as possible. Playing Tests has got a different kind of emotion. You make an impact if you say I have played 70-80 Test matches for the country. People think that you have got something, which has helped you achieve the milestone," concluded Umesh Yadav.