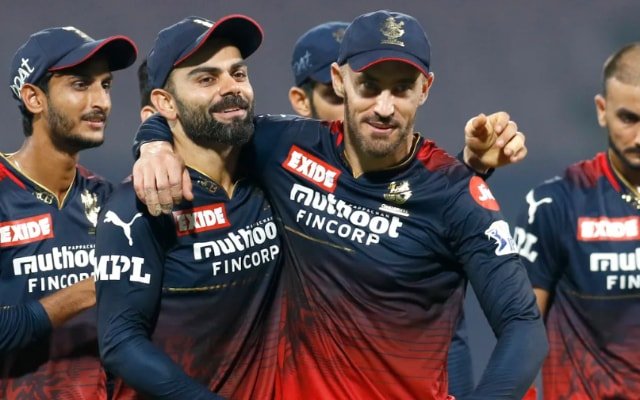 In the IPL, two teams battle it out against each other on the cricket field to entertain the fans. Meanwhile, the franchises try to stay connected with their fans through social media. Hence, social media banters happen between the IPL franchises, and their funny exchanges keep the fans entertained. However, sometimes the banters cross a limit, and the teams find themselves in hot water. In such an instance, Lucknow Super Giants and Royal Challengers Bangalore got involved in a tweet exchange on Twitter. The new entrants tried to troll RCB, calling them 'beta (son)' while announcing the playing 11.
The Lucknow Super Giants' admin issued an open challenge to RCB, feeling confident of his side's chances in the game. However, the night belonged to the Royal Challengers as the KL Rahul-led side succumbed to an 18-runs defeat. Once the Red Army sealed the game, the RCB's admin didn't miss the opportunity to troll the Super Giants for their tweet earlier.
Lucknow Super Giants' tweet didn't age well
Reacting to Lucknow Super Giants' tweet 'RCB beta, tumse na ho payega (RCB son, you can't do it),' RCB posted a famous dialogue from the movie KGF. The GIF's dialogue read, "If you think you are bad, I am your dad." 
😎#PlayBold #WeAreChallengers #IPL2022  #Mission2022 #RCB  #ನಮ್ಮRCB #LSGvRCB https://t.co/uKkRa0GWIp pic.twitter.com/9jySu0HBdL

— Royal Challengers Bangalore (@RCBTweets) April 19, 2022
Meanwhile, former India and Karnataka pace bowler disapproved of Lucknow Super Giants' taste in roasting, and he lashed out at the new entrants. Ganesh said a new franchise should not troll a franchise that has been a part of the IPL since its inception. The former pacer also requested the Lucknow-based franchise to make amends.
Friendly banters are always welcome in cricket. But trolling is not done. A new team calling a team which's been part of IPL since 2008, Beta, is not banter. Kindly make amends, @LucknowIPL #DoddaMathu #RCB #LSG #CricketTwitter https://t.co/Cw8LUZtAy0

— ದೊಡ್ಡ ಗಣೇಶ್ | Dodda Ganesh (@doddaganesha) April 19, 2022
Notably, Royal Challengers Bangalore registered their fifth win of the season to reach the 2nd spot in the points table. Meanwhile, LSG sit 4th in the league standings with four wins and three losses after seven matches.
The Reds will now face Sunrisers Hyderabad in their next fixture.