Chennai Super Kings can take some pride in the fact that they are the second-most successful team in the history of the Indian Premier League. They are the only team that has reached the finals on 8 occasions. Thus, they earned the tag of being the most consistent team in the cash-rich IPL.
Moreover, they had the reputation of qualifying for the playoffs in all their participating campaigns except for the IPL 2020 season in the United Arab Emirates where they failed to make the cut. They finished seventh in the points table and it was their worst ever season in their history.
Under the tutelage of Mahendra Singh Dhoni, CSK won three titles in 2010, 2011 and 2018 season respectively. CSK were the first team to win back-to-back titles in the IPL. CSK might have performed badly last time but they went back to the drawing back to sort out their mistakes.
They strengthened their machinery in the mini IPL auction and backed their strengths by signing the right players for the team. Their performances were there for everyone to see in the IPL 2021. The Super Kings won 5 games and lost twice. Rightly so, they are second in the points table with a game to be played.
One more victory in the next game will see them at the top of the points table. MS Dhoni is 37 years old and there is uncertainty over his future at CSK. MS Dhoni's performance as a batsman has been a letdown but still, he has good loads of captaincy left in him.
The team management would want to see a new captain who can score runs as well as lead the team from the front. In this scenario, there are chances that CSK may appoint a new captain. In this listicle, we will see 5 captains CSK can target in the next mega IPL auction.
5. Manish Pandey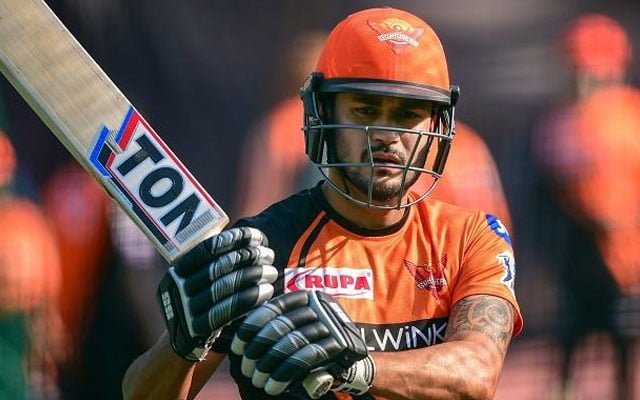 Manish Pandey has been one of the important players in the Indian Premier League. He has been playing the cash-rich IPL for more than a decade. His impressive performances in the lucrative league helped him earn a place in the Indian cricket team. He scored 3,461 runs in 151 IPL games including 1 century and 20 fifties.
Although he doesn't have plenty of experience in leading the IPL team, he has indeed exceeded the expectations while skippering his domestic team Karnataka. The veteran cricketer has won plenty of honours in his cricketing career. Chennai Super Kings would like to recruit his services if the opportunity arises.
Manish was the first Indian cricketer to score a century in the IPL when he plied his trade for Royal Challengers Bangalore. He also showcased his mettle for the KKR where he performed really well under Gautam Gambhir. Since the 2018 season, he has been playing for the Sunrisers Hyderabad.