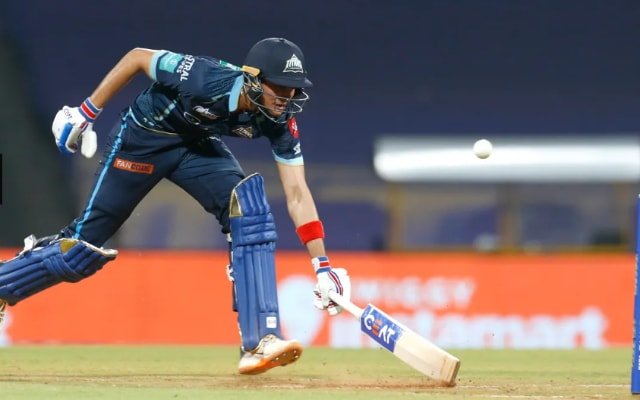 When the luck is not working in your favor, it worsens when you need it the most. Gujarat Titans' opener Shubman Gill faced the heat as he was found short by Rishi Dhawan with a brilliant direct hit to earn the first wicket for Punjab Kings.
On Tuesday, Punjab Kings are up against Gujarat Titans in the 48th match of the IPL 2022. It is a vital game for both sides as Gujarat Titans are looking to seal their qualification for the playoffs with another victory. Meanwhile, Punjab Kings are looking to bring their campaign back on track with a win.
Both sides are having a contrasting form at the moment as the Titans are coming to this fixture on the back of five consecutive victories. At the same time, Punjab Kings have lost three of their last four fixtures.
Rishi Dhawan produces a moment of brilliance to run Shubman Gill out
Gujarat Titans' skipper Hardik Pandya won the toss and elected to bat first. Both openers Shubman Gill and Wriddhiman Saha made a breezy start to their respective innings and added 17 runs in the first two overs.
However, on the very first delivery of the 3rd over, Shubman Gill got run out after a poor call to steal a quick single. Shubman Gill knocked a full delivery from Sandeep Sharma to covers and set off for a quick single.
However, Rishi Dhawan was quick to pounce on the ball, and the all-rounder hit the bull's eye with a direct hit. Dhawan had only one stump to aim, but he did not miss sending Gill back to the dugout.
Watch the video here: 

At the time of writing, Punjab Kings are ahead in the game as Gujarat Titans are sitting at 56/3 after 9 overs. Rishi Dhawan has had a decent game so far as he also has clinched Hardik Pandya's wicket with the ball.