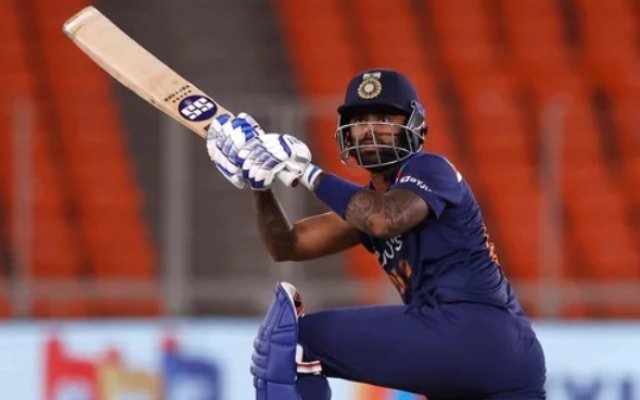 As per the latest developments, Suryakumar Yadav is likely to stay out of the cricketing action for the next four weeks. The star batter injured his forearm while representing Mumbai Indians against Gujarat Titans in the IPL 2022. The 31-year-old batter is one of the mainstays of the Mumbai Indians' batting lineup, but he will now miss the remainder of the IPL season.
For those who don't know, Suryakumar Yadav was hit by the ball on his left arm while taking a run against Gujarat Titans. The next day, he woke up with a swollen arm that forced him to sit out the next game against Kolkata Knight Riders.
Suryakumar Yadav to miss out on the South Africa T20I series
As per the BCCI sources, SKY will miss the upcoming T20I series against South Africa. The right-hander has established himself as one of the key middle-order batters in the Indian unit, and it will be a huge miss for India if Suryakumar fails to recover in time.
Mumbai Indians had recently stated Surya's medical condition and ruled him out of the remainder of the IPL season. However, Suryakumar Yadav will not be heading to the NCA (National Cricket Academy) in Bangalore to recover. As per the BCCI, it is mandatory for the centrally contracted players to report to the NCA after detecting injury(s).
"Suryakumar Yadav has sustained a muscle strain on the left forearm, and has been ruled out for the season. He has been advised rest, in consultation with the BCCI medical team," Mumbai Indians released a statement on the 9th of May.
Meanwhile, Mumbai Indians have already crashed out of the IPL 2022, and they could test a youngster in the absence of Suryakumar Yadav.
At the same time, Suryakumar Yadav will look to attain full fitness quickly, given India's multiple assignments are coming up with the T20 World Cup in focus.