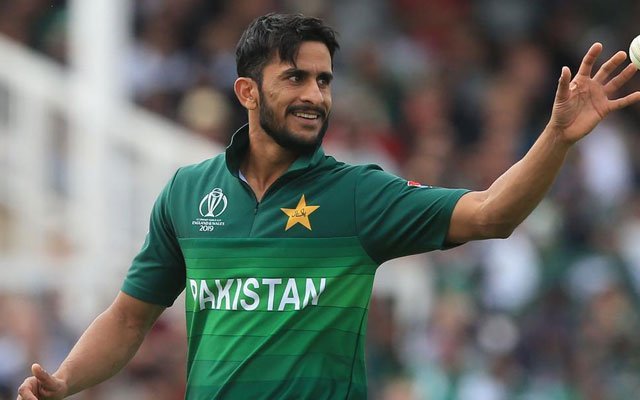 Pakistan Cricket Board was on the receiving end of trolls after the administrator of the official Twitter handle made a very big blunder while wishing their cricketer Hasan Ali on their birthday. The Pakistani international celebrated his birthday yesterday as he turned 27.
Usually, on players' birthdays, a national cricket body or even International Cricket Council wishes the cricketer in a unique manner. They wish the birthday boys by highlighting their massive achievements in their cricketing career. As far as Hasan Ali is concerned, PCB did come up with a special post.
Hasan Ali represented the Pakistan cricket team in 13 Tests, 54 ODIs and 36 T20Is. Overall, the speedster has taken 188 wickets in the international circuit. Pakistan won the ICC Champions Trophy by defeating India in the finals. Hasan Ali was named the player of the tournament.
PCB uses middle finger in Hasan Ali's birthday tweet
PCB further praised Hasan Ali for being the fastest to take 50 ODI wickets for Pakistan. PCB posted all these achievements of Hasan Ali and meanwhile, a certain section of the users pointed out a serious mistake made by the Pakistan Cricket Board's Twitter account.
While highlighting the achievements, PCB used a middle finger emoji in Hasan Ali's birthday tweet. Soon after the fans started pointing out the mistake, the PCB admin realized the mistake and deleted it later on. Meanwhile, PCB plans to host as many as six ICC events from 2024 to 2031.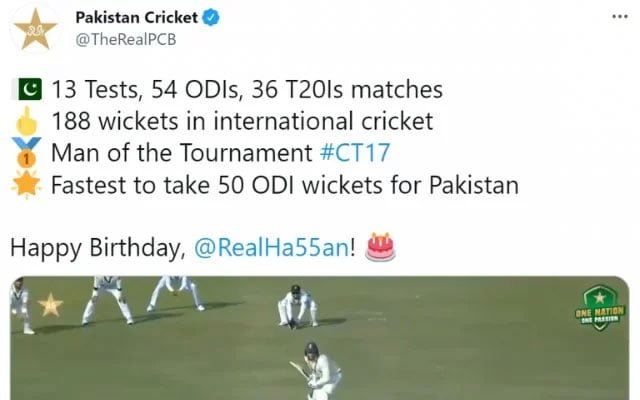 PCB also approached the ICC where they expressed their interest to host as many events as possible including 2 T20 World Cups in 2026 and 2028. In addition to that, PCB also wants to host the fifty over World Cups that will be held in 2027 and 2031 and two Champions Trophy tournaments in 2025 and 2029.
"The Board of Governors (BoG) was informed that the PCB has submitted an expression of interest for six ICC Events in the 2024-31 cycle. Of these six events, the PCB is keen to host the three-venue ICC Champions Trophy 2025 and 2029 on its own.
While it has offered to host the remaining four events — two eight-venue ICC T20 World Cups 2026 and 2028, as well as the two 10-venue ICC Men's Cricket World Cups 2027 and 2031 — in partnership with other Asian countries," said the PCB in a statement.