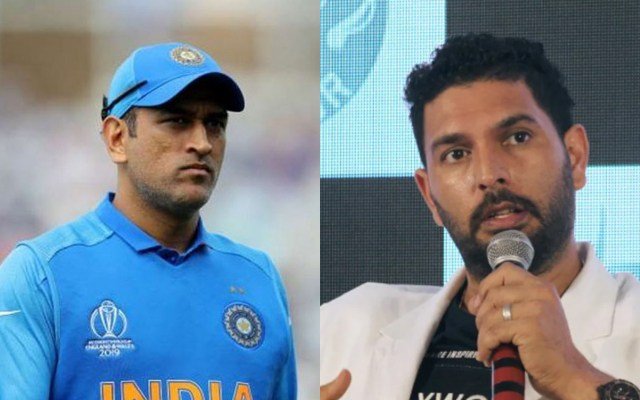 Yuvraj Singh was one of the important pillars of Indian cricket history. He played a substantial role for the Indian national cricket during his heydays. Notably, he is unarguably one of the biggest match-winners India has ever produced.
Not everyone can forget his contribution especially in ICC events. He was adjudged the man of the tournament in ICC ODI World Cup 2011. The elegant southpaw scored runs, took wickets and showcased his fielding masterclass when it mattered the most.
As an all-rounder, he ticked all the boxes and was nothing short of spectacular. He scored 362 runs in the tournament while also taking 15 wickets to his name. Besides playing a big part in 2011 World Cup, he was also a hero in 2007 T20 World Cup.
His game-changing 70 off 30 balls against Australia in the semi-finals changed the entire complexion of the game. Although he played countless important knocks for India, he never got a chance to lead Team India in international cricket.
I thought I was going to be the captain: Yuvraj Singh
Meanwhile, during an interview with Sanjay Manjrekar, the former Indian cricketer, Yuvraj Singha added that he was supposed to be the skipper of the Indian team for the T20 World Cup 2007. Yuvraj felt that many people in the BCCI didn't like this decision and hence they appointed MS Dhoni as skipper out of nowhere.
Needless to say, Yuvraj Singh doesn't regret it because India eventually won the T20 World Cup under MS Dhoni. "I was supposed to be the captain. Then the Greg Chappell incident happened. It had become Chappell or Sachin. I was probably the only player who supported…that I support my teammate. And there were a lot of people in the…Some of the BCCI officials did not like that," Yuvraj told Sanjay Manjrekar on Sports18.
"It was said that they should make anybody the captain but not myself. This is what I heard. I am not sure how true it is. Suddenly from vice-captaincy, I was removed. Sehwag was not there in the team. So, out of nowhere Mahi became captain for the 2007 T20 World Cup. I thought I was going to be the captain," Yuvraj Singh added.