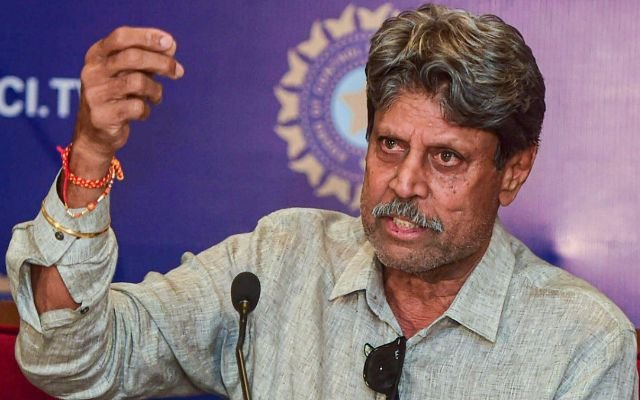 Team India's top-order batters have always upheld a tradition of scoring plenty of runs at the rate of knots. This has often put the team in a strong zone and the opposition found it literally hard to dismiss the top three batters.
When it comes to the top three Indian batters in white-ball cricket in the current era, three names would pop up. They are none other than Virat Kohli, Rohit Sharma and Lokesh Rahul.
If either of the batsmen gets out, the other two makes amends and puts the team in a good position, a template that has worked so well for India over the years. Let's remember that India last won an ICC title back in 2013.
The then MS Dhoni and Co won the Champions Trophy by beating England in England and since then, they haven't won any competitive title yet.
Kapil Dev slams India's top three batsmen for their approach
With ICC T20 World Cup 2022 scheduled to be held in October-November in Australia this year, India are expected to play more T20s in a bid to get ready for the challenge. Meanwhile, former Indian captain Kapil Dev is not at all happy with the top three Indian batters.
He launched a scathing attack on Rohit Sharma, Virat Kohli and KL Rahul for their approach in the T20 format. Rohit and Kohli have been in poor form of late. The duo didn't live up to the expectations in IPL 2022 season.
On the other hand, KL Rahul did finish the season as the second top-scorer. Kapil Dev said, "They have a big reputation and there's huge pressure on them, which shouldn't be the case. You have to play fearless cricket.
"All of these are players who can hit at a strike rate of 150-160. When you talk about KL Rahul, if the team tells him to play the entire 20 overs and you come back with a score of, say 60 not out, you're not doing justice to your team."
The former Indian captain further added the approach needs to change to make a big impact. "I think the approach needs to change. And if it doesn't, you have to change the players. A big player is expected to make a big impact. Having a big reputation is not enough, you also have to deliver great performances."