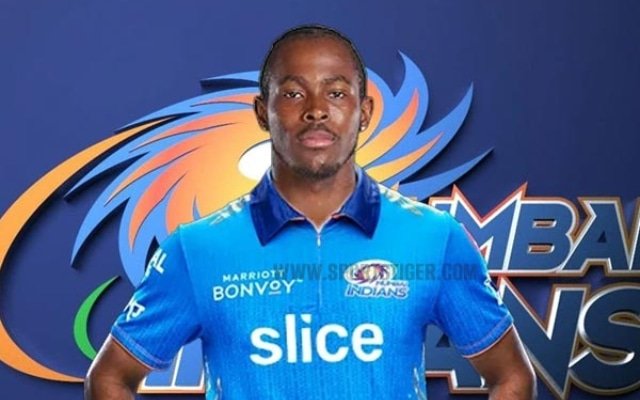 When Mumbai Indians signed Jofra Archer for INR 8 crores in the mega-auction ahead of the IPL 2022, it was an investment for the future. Everyone knew that the English pacer won't be available in the ongoing edition of the IPL, given he is recovering from a shoulder injury. It is a frightening prospect for the batters as Jofra Archer and Jasprit Bumrah will arguably form the most fearsome pace bowling duo in the next season.
However, Mumbai Indians' strategy backfired massively in the current season as they became the first side to crash out of the competition. During a chat with the Mumbai-based franchise, Jofra Archer has already confirmed that he will be available for the selection next season. He also added that he can't wait to represent the five-time champions in the IPL.
Meanwhile, Jofra Archer is currently recovering from the injury and eyeing a return to competitive cricket soon. The English pacer always tries to stay connected to his fans through social media and he is also known for his great sense of humour. Even when some fans try to mess with Archer, he doesn't lose his cool and always handles it gracefully.
Jofra Archer shuts down a troll in style
Recently, the right-hand pacer posted a Tweet regarding never buying a dog in the United Kingdom. Jofra Archer is known for his love for the dogs and the context of his tweet is still unclear.
Never getting a dog from the uk again

— Jofra Archer (@JofraArcher) May 13, 2022
Meanwhile, a Twitter user tried to poke Jofra Archer with a distasteful comment. He replied to Archer's tweet saying, "MI bought one for 8 cr" with laughing emojis.
However, the pacer didn't lose his cool and hit him back with a classy reply. Jofra wrote, "I hope you get the love you deserve one day." 
We all know there can't be a better way to shut down a hater and Jofra Archer did it perfectly.
I hope you get the love you deserve one day https://t.co/46Ap6aO4JO

— Jofra Archer (@JofraArcher) May 13, 2022