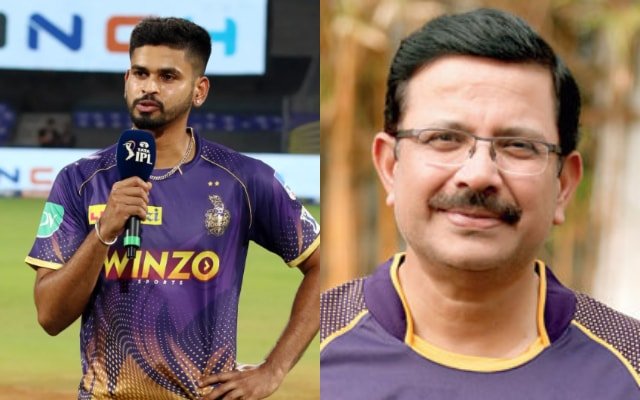 Kolkata Knight Riders' skipper Shreyas Iyer has issued a clarification regarding his controversial statement on the franchise's CEO Venky Mysore. Following the KKR's victory against Sunrisers Hyderabad on Saturday night, the skipper stated that the CEO stays together with the team and the players warming the bench. He also added that the CEO consoles the players not getting the game time and could not find a place in the playing 11.
Notably, Kolkata Knight Riders have failed to find their best playing 11 throughout the season. They have tried more players and team combinations than any other franchise this season. Hence, the questions were raised regarding the decision making and clarity of thoughts within the KKR camp.
Amid this, Shreyas Iyer passed a huge statement after KKR's loss to Mumbai Indians on Monday that ignited a massive controversy. The 27-years-old batter revealed that Venky Mysore is involved in the Knight Riders' team selection.
"It's really difficult. I was also in that position once when I started playing IPL. We discuss with the coaches, CEO is also involved in team selection. Baz (head coach Brendon McCullum) goes to the players and tells them if they are not playing. All of them are very supportive of the decision-making," Shreyas Iyer had said on Monday.
"He is there to console players on bench" – Shreyas Iyer
The Kolkata Knight Riders' captain opened up on his statement regarding the franchise's CEO. After Iyer's statement, there was an outrage on social media among cricket fans and the pundits.
"And also I want to clarify from the last interview when I took the CEO's name, I meant he's there to console the players who are sitting out, it's never easy for them," clarified Shreyas Iyer after SRH's game.
Meanwhile, the Knight Riders kept their hopes alive in the mega-event with a massive 54-run win over Sunriders Hyderabad on Saturday.