The Men in Blue have had their moments in 2022. At the same time, they crashed to the ground in agony for their performance in the semi-final against England at the ICC Men's T20 World Cup held in Australia.
Team India ended the year on a positive note as they managed to subdue the Tigers in the Test series. KL Rahul and Co won the series by 2-0. Meanwhile, Team India are looking forward to a fresh home season in 2023.
The Indian national cricket team will host the Sri Lankan cricket team for three T20Is and as many ODIs. Rohit Sharma, Virat Kohli and KL Rahul haven't been included in the T20I set up by the Indian selection committee.
Apparently, the board wants the trio to concentrate on ODIs going forward into the ICC Cricket World Cup 2023. Sri Lanka's tour of India begins with the T20I series. The first of the three-match T20I series is slated to be played on January 3 at Wankhede Stadium, Mumbai. Now, in this listicle, let's take a glimpse at India's predicted XI for the first T20I against Sri Lanka.
Openers: Ishan Kishan and Shubman Gill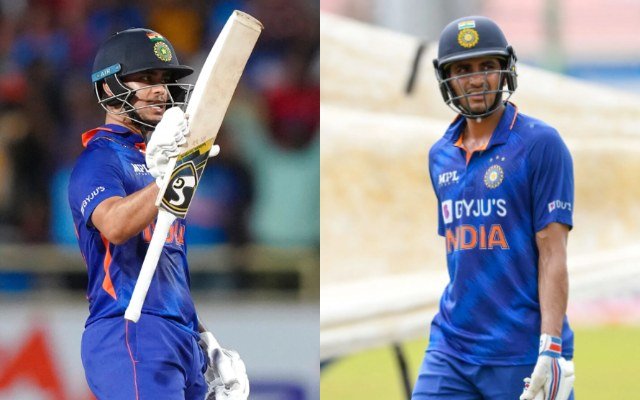 Ishan Kishan and Shubman Gill have never opened together for India in limited overs. With both names being listed for Sri Lanka T20Is, it is very much certain that they are going to break into the playing XI and play as the opening pair for the whole series.
Team India have often benefitted from the left and right-hand opening pair in its history. Notable pairs include Gautam Gambhir-Virender Sehwag, Sourav Ganguly-Sachin Tendulkar and Shikhar Dhawan-Rohit Sharma.
With a new era taking shape in Indian cricket, Ishan Kishan and Shubman Gill could be the future opening pair. For sure, the duo are destined for greatness and their performances were there for everyone to see in international cricket.