Just a couple of days ago, England's Test debutant Ollie Robinson made the headlines for right and wrong reasons. The 27-year-old took 7 wickets at The Home of Cricket on his debut match, which is truly a remarkable achievement. However, his 9-year-old tweet came back to haunt him.
The fast bowler posted racist and sexist tweets which are deemed contrary to the spirit of human values. His tweets contained disrespectful comments about Asian women and are Islamophobic. In one of his old tweet, he cites a Muslim friend as a 'bomb', and in another tweet, he said the man next to him on the train had 'Ebola'.
Although the pacer apologised for posting such tweets since he became a mature person now, the England and Wales Cricket Board slapped him with a suspension from all international cricket. Robinson's suspension served as a catalyst for the ECB to find out other culprits in the England camp.
England and Wales Cricket Board (ECB) start an investigation into their squad
In the latest development, it has been learnt that the ECB has started initiating a probe on unnamed players' offensive tweets. It is to be noted that the likes of England players namely Jos Buttler and Eoin Morgan are in trouble. The England board has initiated a probe on Morgan and Butter's old tweets.
According to the reports, both the players mimicked the Indians by calling them "Sir" and also purportedly mocked them. England's limited-overs captain used the word 'Sir' for congratulating Buttler on May 13, 2018. On that day, the wicketkeeper-batsman hit an unbeaten 94 runs off 53 balls.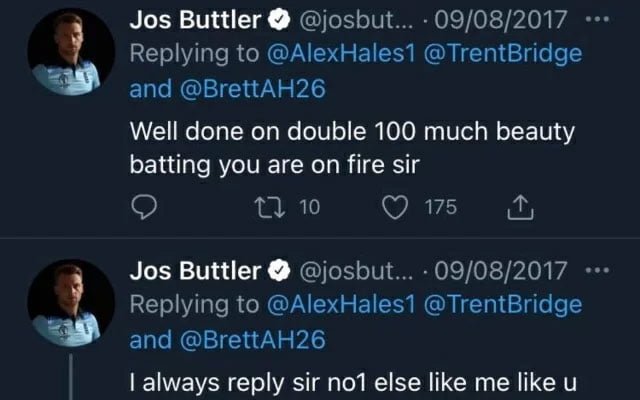 Meanwhile, Brendon McCullum, the head coach of the IPL franchise Kolkata Knight Riders, also responded to Morgan's message.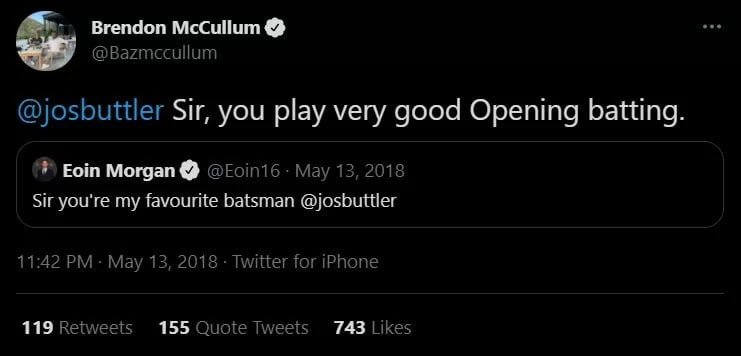 According to a report in telegraph.co.uk, Buttler has already taken down the tweets after immense criticism across quarters on social media. The report further added that the board will take a further step on the English duo after the probe.