3. Virat Kohli (C)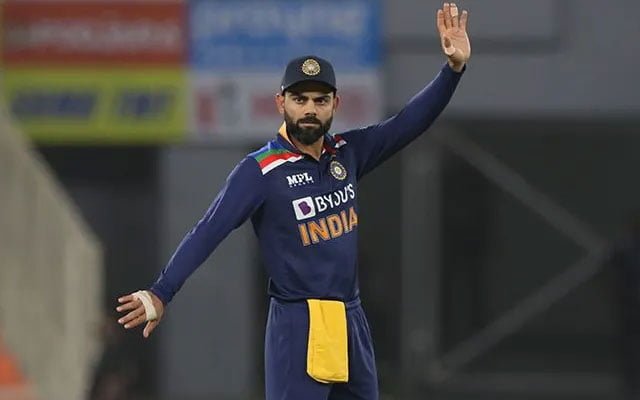 The man who needs no introduction, Indian skipper Virat Kohli has not only been the face of Indian cricket but also of international cricket. He is already crowned with a slew of accolades in his career so far. Probably the only batsman in the picture right now, who is being compared to the erstwhile legends of the game- Sir Don Bradman, Sachin Tendulkar to name a few.
Kohli has just continued from where his former captain, MS Dhoni had left the show and took Indian cricket to new heights. Being one of the best chasers in the world, he will be wanting to roar against the 3 lions in the upcoming ODI Series. He will be entering into the ODI series with some runs under his belt in the concluded T20I series.
The Indian captain has a rich experience of 251 ODI matches in which he has scored over 12000 runs. However, his last ODI century came against West Indies in 2019. So he would be keen to break the drought and find his coverting form which he is famous for back again.